Video Of The Week:
Teaming Up With Mr T (Cereal) Commercial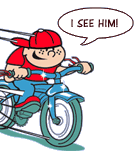 This month's special cereal exhibit is called
Chocolate
. To see all of the cereals in this exhibit,
click here
.



Top 10 Cereals
As Voted By Visitors of MrBreakfast.com
Click here to see the Top 100 Cereals.
Most Recent Comments:

I've always just LOVED Grape Nuts! Did anyone mention here that you can eat also them like oatmeal, warmed up with milk? Either way, I love them!
Comment submitted: 3/25/2017 (#21542)

The best cereal that I have ever had in my whole life!
Comment submitted: 3/25/2017 (#21540)

Just bought a Jr. Cereal box - has all spoon sitters on front. But on the back is a cut out aircraft carrier with jet plane. In fact, that is what is posted on the front of the box. Can't seem to find anything on it. Complete box, sold for 18 cents. Do you guys know anything about it? Thanks.
Comment submitted: 3/24/2017 (#21538)

I just got off the phone with Kellogg's, begging them to bring back Oatbake. YES, I agree, best cereal ever!
Comment submitted: 3/24/2017 (#21537)

Post Toasties were by far the best. They were my go-to cereal for making breading for fish, chicken and pork. Now they are gone and I am left with nothing good. Bring them back!
Comment submitted: 3/24/2017 (#21536)

The Cereal Project is an ongoing effort to document every breakfast cereal ever produced in the U.S. which has received a near-nationwide distribution. From Granula (not Granola), the first ready-to-eat breakfast cereal ever produced in 1863, to the cereals being introduced to grocery stores as we speak, the Cereal Project aims to present pictures and descriptions of EVERY breakfast cereal including old favorites and failures that have long since been discontinued. So far, we have tracked down over 1,375 different cereals.

Take a walk down memory lane... or more specifically... a walk down memory cereal aisle. You can find cereals listed alphabetically, by manufacturer or by year of introduction. If you find a cereal that you loved, be sure to give it a vote and see how it ranks in our list of the most popular breakfast cereals of all-time. As you explore the many cereals, you'll find classic magazine advertisements and television commercials, along with a large library of vintage and current cereal boxes.

Since their earliest introduction, breakfast cereals have transformed the way the world eats. Through evolving marketing techniques - most notably the evolution of the cereal box, cereals have changed the way we shop and have influenced the way all products are advertised. A trip through the history of breakfast cereal is a trip through the history of America.

If you're going through The Cereal Project and you notice a cereal that's not represented, please let us know by posting a comment.

If you have a cool picture of a cereal that is in The Project, you can upload it on that cereal's page. You're pictures and comments are the best part of The Cereal Project.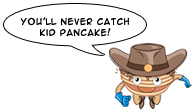 Mr Breakfast is currently seeking images for the following cereals:

Almond Apple Muesli Banana Wackies Crunchy Bran GinkgO's Ginseng Crunch Jersey Rice Flakes Raisin Oat Bran Spoon Size Shredded Wheat Plus Superman Stars Vanilla Sweeties Wheat Crunch Flakes Whole Grain Shredded Wheat