Recreating The World's First Omelette Recipe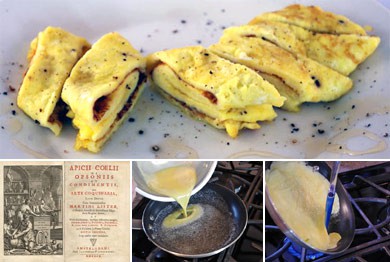 The first omelette recipe ever recorded comes from an ancient Roman collection of recipes called the Apicius.  Dating back to the 4th Century AD, the [...]
Baked, Not Fried… Salted Caramel Donuts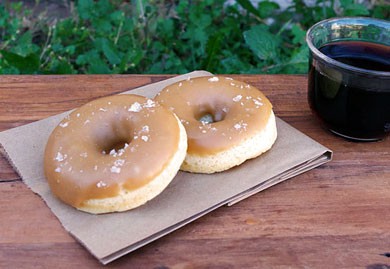 These baked donuts have a tasty vanilla and nutmeg base that will remind you of fried cake donuts.  The icing has an authentic caramel flavor, [...]
Hash Browns: The Basics And Beyond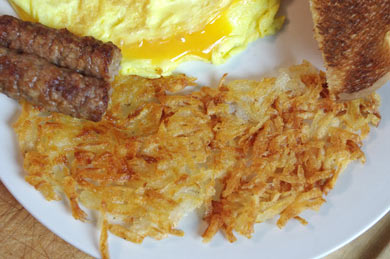 There's two major ways that people prefer basic hash browns: diner-style and extra-crispy.  Diner-style hash browns are golden brown and lightly crisp on the outside [...]
Homemade Bread Recipes For The Holidays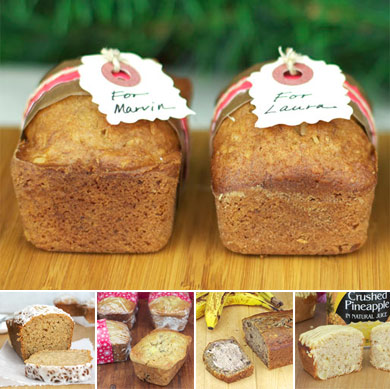 November 17th is National Homemade Bread Day.  So, I thought I'd share with you some of my very favorite holiday bread recipes.  These are all [...]
Cranberry Sauce For Breakfast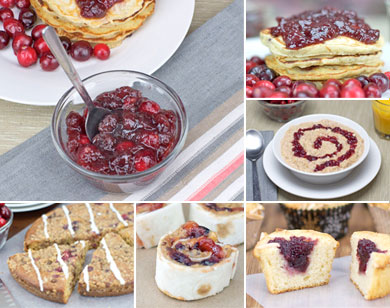 It's there for every Thanksgiving dinner and it's there after every Thanksgiving dinner.  It's the one holiday staple you can count on being in your [...]
Candy Corn For Breakfast?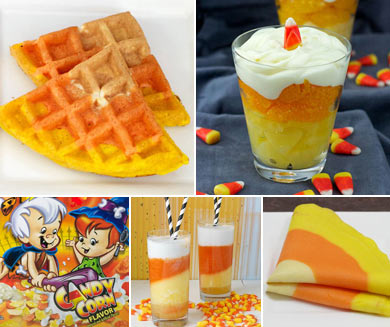 In all good conscience, I can't recommend actual candy corn for breakfast.  Instead, I've put together a collection of breakfast dishes that will hopefully bring [...]
Monster Cereals Get Comic Book Makeover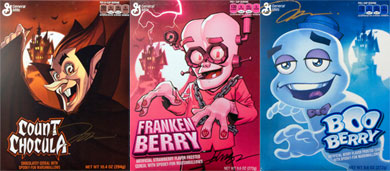 I was very excited to open my mail this morning.  General Mills sent me this year's boxes of Count Chocula, Franken Berry and Boo Berry [...]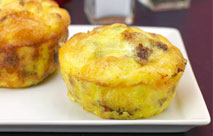 This Week's Featured Cereals:

Kellogg's
2014

Post
2012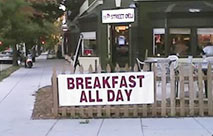 Find a Breakfast Restaurant: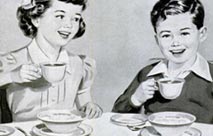 This Month's Reason To Eat Breakfast:
There are amazing "brain benefits" for kids who eat breakfast regularly. The University of Pennsylvania School of Nursing revealed that children achieve higher IQ scores if they eat breakfast. The nonprofit organization Share Our Strength showed that kids are better at math when they start their day with a healthy meal. A study of 6,000 Canadian kids found that students who ate breakfast had overall better grades and were more likely to graduate high school. Brain scans of children who eat the most important meal of the day show more activity than the scans of children who skip it.
Conversely, a study by the Local Authority Caterers Association concluded that kids are "less attentive" when they don't have breakfast. Reading University revealed that a 12 year old who skips breakfast has the reaction time of a 70 year old in the classroom. In conclusion: Eat your breakfast kids! It makes you smart!
See more reasons why you should eat breakfast
.