This Month's Reason To Eat Breakfast:
According to multiple studies, people who eat breakfast are more successful at dieting and are less likely to become obese. One study showed that people who regularly eat breakfast are 34% less likely to develop type 2 diabetes. Eating breakfast may lead to a longer-than-average life span.
See more reasons why you should eat breakfast.


Granola You Make In A Skillet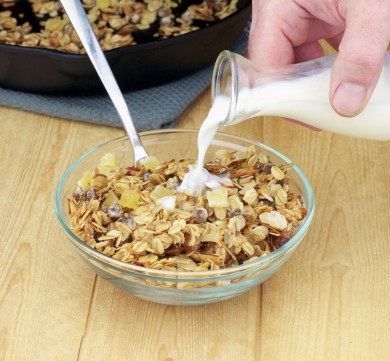 If you have some oats and a skillet, you're halfway to having homemade granola.   I was skeptical about this recipe before I tried it.  I'm a big proponent of oven-baked granola.  I've spent months trying to find ways to make …
Continue reading
Win A Breakfast Sandwich Maker
Banana Bread… So Easy, It's Bananas!
Cuckoo For Coffee Cake: 18 Great Recipes
How To Poach Eggs (New Video And Cheat Sheet)
Top O' The Mornin' Lads And Lassies
A Reason To Be Crabby In The Morning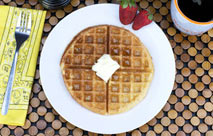 This Week's Featured Cereals:

Quaker
1965

Quaker
1965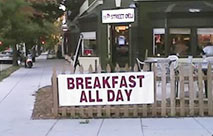 Find a Breakfast Restaurant: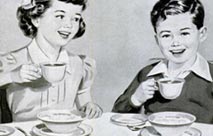 Word of the Week:
Grits
(with recipes)