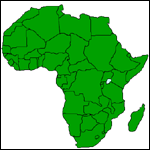 Breakfast In Africa

By Mr Breakfast
Breakfast on the African Continent varies greatly from region to region. Neighboring cultures exude a great influence in Northern Africa while South African breakfasts have become defined by European and American settlers.
North Africa shares a proximity to the Middle East in both location and cuisine. While a typical breakfast in the Northern African countries of Egypt and Tunisia will probably consist of coffee or tea and a bread item (usually made with sorghum or millet), it is not unusual to see the following regional items on a breakfast plate: fish from the countries' numerous sea ports, peppers and spices usually associated with the Middle East, bean dishes, and stews or gruels made from beans and corn. Yogurt is a popular breakfast item in North Africa, as are eggs (but not nearly to the extent found in Europe and America).
"Falafel" - little deep-fried bean burgers served in pita bread - are popular at breakfast in Egypt and Sudan, as is "Ful" - a spread or stew made from fava beans also served on pita.
In both Eastern and Western Africa, breakfast is usually very simple fare. Again, bread is the most popular item. In the West African country of Cameroon, beignets are common and are often dipped in "bouilli", a sweet and sticky liquid derived from corn. Egg dishes are not unusual, but don't be surprised if your omelet is filled with beans or sardines instead of ham and cheese.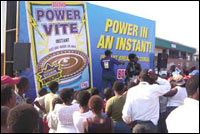 Throughout Africa, especially in poverty ridden areas, a common breakfast is gruel made from cassava, millet, rice, or corn - depending on the ingredients available in the region. Fresh fruit is always popular where available. Coconuts and bananas are particularly prevalent.
In South Africa, decades of colonization - by Europeans (mainly the French and the English) - have left their imprint on the breakfast table. In urban areas especially, English or American style breakfasts dominate, with eggs and bread goods leading the way.
Breakfast Cereals Found In Africa: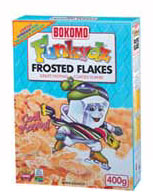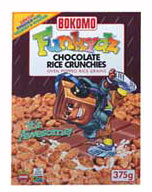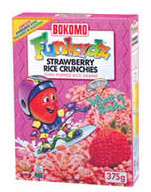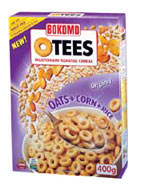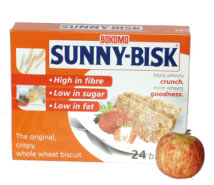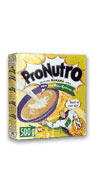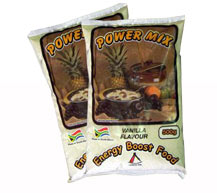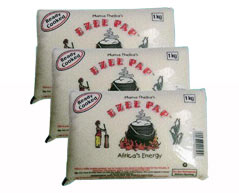 1st Row: Funkydz Frosted Flakes; Funkydz Chocolate Rice Crunchies; Funkydz Strawberry Rice Crunchies

2nd Row: Otees Multigrain Toasted Cereal; Sunny-Bisk Crispy Whole Wheat Biscuit; Pronutro Banana Flavour ("4 meals-in-1 one breakfast cereal")

3rd Row: Power Mix Energy Boost Breakfast Cereal; Mama Themba's Ezee Pap (Vacuum Packed Stiff Maize Porridge - Pre-cooked)
Try these African Breakfast Recipes:
Note From Mr Breakfast:
Hey traveling breakfast lover! Have you been to this part of the world? Do you have a breakfast experience you'd like to share. Facebook me and I'll put it in the article.
Connect With Mr Breakfast:




Breakfast In Africa

Breakfast In Asia

Breakfast In Iraq

Breakfast In Ireland

Breakfast In Germany

Breakfast In Mexico
These are the first in a series of features on international breakfast. Please return to MrBreakfast.com in the coming months as we explore other parts of the world.
Related Links:
International Breakfast Recipes

Holiday Breakfast Traditions

Mr Breakfast Home Page