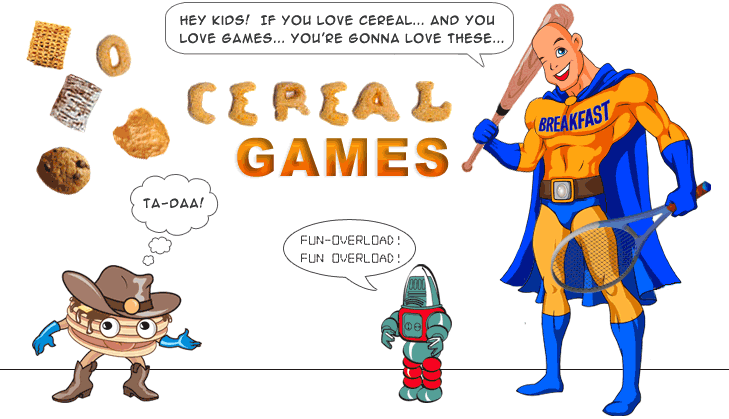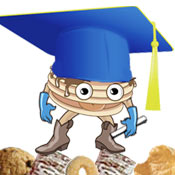 Breakfast Cereal Trivia
Test your breakfast cereal knowledge with 10 questions designed to test your breakfast cereal knowledge.
New questions every time you play! It's fun for the whole family! Test your breakfast cereal knowledge!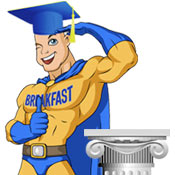 Breakfast Cereal Trivia -
The Masters Edition
It's just like the trivia quiz above, but this one is super hard. Do you think you have what it takes?
Mr Breakfast advises serious study at
Breakfast Cereal University
before trying this one.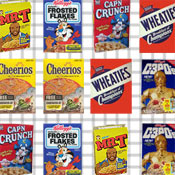 Cereal Box Match Game
A classic card matching game with cereal boxes instead of cards! See how long it takes you to match all the boxes.
Featuring Boo Berry, Frosted Flakes, Quake, Crispy Critters, E.T. and seven other classic cereals.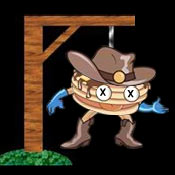 Breakfast Cereal Hangman
It's hangman... but all the words you have to guess are names of cereals. Over possible 100 cereal names!
Be careful. If you loose, it's Mr Breakfast's friend Kid Pancake who gets the noose.