Breakfast Cereal Hangman
The black spaces (blue lines) in the game below each represent one letter in the name of a breakfast cereal. Select a letter and the game will tell you if it's in the name. If it's not... watch out! Each wrong letter brings you one step closer to hanging an adorable little pancake in a cowbow hat. Good luck!
Mobile Users Please Note:
A desktop or laptop computer is required to play this SUPER FUN game as the functionality is reliant in part on Flash which is not available on most mobile devices.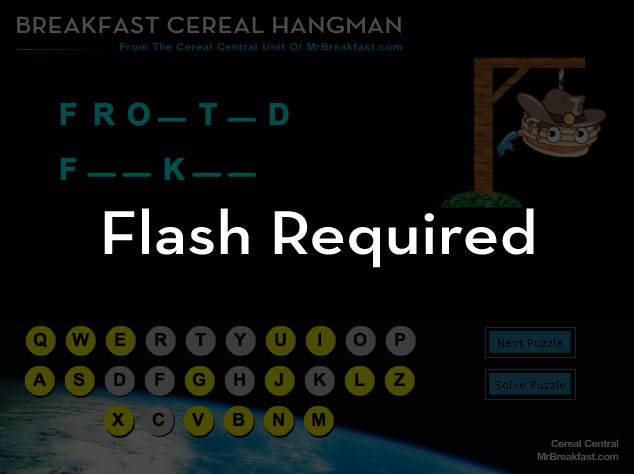 If you liked this game, you're gonna love
Cereal Box Match Game
.
Try it now
!
< < Back to the Cereal Games Home Page
< < Back to the Main Cereal Project Home Page