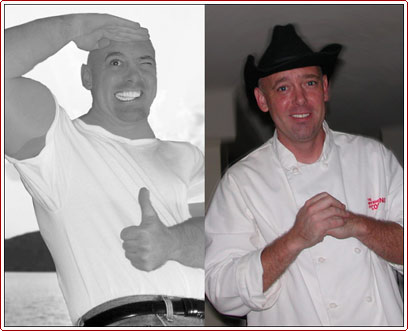 Mr Breakfast is a nationally recognized expert on breakfast. The Clark Kent to Mr Breakfast's Superman is Eddy Chavey, an accomplished author and a graduate of the Los Angeles New School Of Cooking.
His Mission:
(1) To instill the importance of eating breakfast; (2) to show how multi-facited and fantastic the most important meal of the day can be and (3) to help provide breakfast to those in need through the promotion of school breakfast programs and food charities via
The Breakfast Of Love Miracle Network
.
RECENT CREDITS:
Appeared on the Food Network's "The Secret Life Of... Cereal" and "The Secret Life Of... Breakfast"
Appeared on the Discovery Channel's "Cereal: Beyond the Bowl"
Mr Breakfast's Top 10 Breakfast Restaurants in America in USA Today
Featured or quoted: Reader's Digest, Martha Stewart Living Radio , Woman's World Magazine, The CBS Radio Network, E! Online and Britian's Guardian Newspaper
Stage appearance with assistant Kid Pancake at Whitmore Theater, North Hollywood, CA (LA Weekly Pick Of The Week)
As Eddy Chavey, written works in: Biker Magazine, National Lampoon Magazine and The Investor's Business Daily Newspaper.
Mr Breakfast is currently compiling "The Big Book Of Breakfast" and a series of cookbooks devoted to a number of morning favorites.
To reach Mr Breakfast for media appearances, quotes or interviews, please contact:
Kellie Dancho
MrBreakfast.com Media Relations
kellie@mrbreakfast.com
213-925-4753.

Just because it looks fancy and tastes great doesn't mean it's hard.
Click here
.