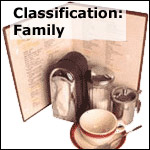 75 S. 300 E.
Average Overall Rating:

Average Coffee Refill Rating:

Average Expense Rating:

Reviews
Total submitted:
3
.
Review by:
samdahya
on 12/2/2011
| | |
| --- | --- |
| Overall Rating: | |
| | |
| --- | --- |
| Coffee Refill Rating: | |
| | |
| --- | --- |
| Expense Rating: | |
go and see for yourself try and not get sick u got a 50 50 chance
Award Nomination:
Biggest Ripoff
Review #22848
Review by:
samdahya
on 4/8/2011
| | |
| --- | --- |
| Overall Rating: | |
| | |
| --- | --- |
| Coffee Refill Rating: | |
| | |
| --- | --- |
| Expense Rating: | |
i worked for Me And Lou's approx. two weeks before i left i will get into the way they store food in a minute first i want to tell you how they treat thier employies now sum years ago a bunch of employies took them to court because they were taking money from them they have enough money to buy a clock in machine but refuse to this day they still dont own one they want you to write down the time u left now if u work 15 minute past the hour or till 45 after the hour you dont get them 15 minutes the owner gloria doesnt like to do that exrta time so they are cheeting you that way not to mention my mother was working there when they refused to give anyone their W2's so they were taking to court and had to pay thousands of dollars back its true google it now when i started gloria's daughter inlaw was a nightmare she thought she was owner cuz her husbands mom was owner she treated everyone else like they were below her other girls would leave crying after work because she was so mean you really cant get the jist pof it unless you were there but it was bad and still is its been 2 weeks since ive worked there so im sure nothing hjas changed. Now im gonna get into the way they store food and why NOBODY IN MALAD EATS THERE only outa towners because they have know idea what is going on there i got food poisoning there before i worked there me and my friend went into eat and both of us ordered the chicken fried steak he was sick before he even left the resturant i was sick later on that day now i want you to know they keep meat out all night in the sink chicken and beef i have my food handlers permit and can tell you that is the worst thing you can do with meat you can catch all kinds of stuff expec. from the chicken now when its deffrosted they put it in pans and buckets in the fridge with no dates on anyof it and with the roast beef plate they just go in the walk in whare this meat is in a pan or bucket uncoverd not dated and dried out cut of a peice and then cook it it is so unsanatary. also another thing you should know i was there one time when they were buying outdated meat from the grocery store here to use for their food way gross and if u get a chance i know the dining room looks nice but take a glance in the kitchen the lanolium is all tore up there is grease and dirt and mold all under and in corners its discusting then when they mop at nite they use mop water from the day before its black and it stinks and makes the floors blacker i dont understand why they havent been shut down yet they dont have grade on the door that should be a red flag rite there. the first nite i worked there (SHIRLEY) a waitess ate fries off a plate before taking it out to the customer now i dont know about you but im not paying to share my food with the waitress just know there is so much more i could rite a book another thing heads up if u wanna eat a salad they dont rotate the food they just pile more new on top of the old untill the old rots so heads up on that hope this helps someone
Award Nomination:
Biggest Ripoff
Review #22313
Review by:
Sheepish
on 9/16/2009
| | |
| --- | --- |
| Coffee Refill Rating: | |
| | |
| --- | --- |
| Expense Rating: | |
Food was good and service was good. This place is right off I-15 at the Malad exit. And, rare in Malad, it's open on Sundays.
Review #18048
Connect With Mr Breakfast:



Reviews submitted here are meant to pertain to breakfast only. While Mr Breakfast cannot vouch for the validity of each restaurant review, he feels pretty good vouching for the excellent character of the residents of Malad, Idaho - who are primarily responsible for the review(s) you see above for Me and Lou's.

Just because it looks fancy and tastes great doesn't mean it's hard.
Click here
.