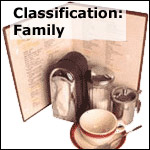 The Original Pancake House
4685 North Portland Road N.E.
Salem, Oregon 97305
503-393-9124
Average Overall Rating:

Average Coffee Refill Rating:

Average Expense Rating:

Reviews
Total submitted:
2
.
Review by:
cleverdesigner
on 12/15/2009
| | |
| --- | --- |
| Coffee Refill Rating: | |
| | |
| --- | --- |
| Expense Rating: | |
The previous reviewer has every right to be upset over a busy visit. But given the dearth of decent breakfast places, he needs to give Original Pancake House (OPH) a second chance. Also, this place is probably one of the very few classy breakfast places left.
Firstly, get ready for the crowd. There are two Original Pancake Houses here in Salem and both are packed by 9-10am. On the weekends, the church crowds storm in from 10a.m. to noon. So if you seriously want to get a nice table, be ready to make it an early morning.
But here's why the folks cram in, it's really, really good. Firstly, the coffee; I haven't had a bad cup there once. I've had bad coffee at Elmer's in Salem and they are supposedly the best coffee. OPH is an unsung hero. It's a medium blend that is really smooth and is a great straight black coffee, no doctoring needed to hide the bitter or singed flavor that comes with the usual drip sludge found elsewhere.
The OPH is also a bit ala carte, in that if you want eggs and pancakes, you may have to order them apart. Unless you order the 2X4, a pair of eggs however you like them matched with four pancakes of your choice. Yeah, this bucks the Denny's one dish wonder-meal, but when you realize that an omelet actually takes a whole plate, you realize the true power of breakfast. So if you want an omelet, pancakes and potatoes, prepare to eat two meals. With coffee, this comes to about $16-$18 a person.
Having gone there more than a dozen times, the food has been consistently hot and the service both timely and friendly. There is one exception with a waitress who forgot us, but the manager promptly apologized by comping the meal.
Pancakes and classic "cakes;" waffles, apple pancakes, and even the big German cakes with lemon and powdered sugar are the fare to go there for. Even specialty pancakes like buckwheat and oat cakes are there. And yes, real, warm grade A maple syrup, with alternatives on request. A great time to go is during the summer when you can add a (huge) side of fresh seasonal fruit (strawberries blueberries, etc.) to your meal.
Waitresses all wear mandatory white shirts and skirts with a trademark green apron. Both restaurants feature pine walls and a collection of antique/eccentric stoneware plates set up near the perimeter of the ceiling. And one rarity worth mentioning to your girlfriend when you are there, they do use real silverware, as in, "made of silver." You know, to match the china coffee cups.
Both of the places feature very open spaces, so prepare for the boisterous noise that comes from about 100 people having breakfast adjacent to each other. If you want a quieter experience, opt for a booth and not the open tables; as some of these tables can seat as many as 12.
Hours are typically 6a.m.-2p.m.
Review #18798
Review by:
502master
on 5/13/2008
| | |
| --- | --- |
| Overall Rating: | |
| | |
| --- | --- |
| Coffee Refill Rating: | |
| | |
| --- | --- |
| Expense Rating: | |
Well, this is the first and only time I will be eating here. As a treat I took my girlfriend to breakfast and we chose to try something different. We ended up here. We walked through the door and had to seat ourselves. The place was almost full, so we picked a seat next to the door area and kitchen, which was very loud and cold. The idea of seating yourself at this restaurant sounds fine, but when the waitress does not see you sit down and you have to sit there forever until someone in the kitchen finally says something to the waitress, it is not fun. My gf ordered a coffee. She said it was good and so was the cream. I wanted to order a Diet Pepsi, but quickly found out they don't serve soft drinks at all. Took a half hour to get our food after ordering. I had corned beef hash with a side of pancakes. It was pretty good, but not worth the price. They did not fill my gf's coffee back up till the end of the meal. Overall, I would recommend skipping this restaurant.
Review #13664
Connect With Mr Breakfast:



Reviews submitted here are meant to pertain to breakfast only. While Mr Breakfast cannot vouch for the validity of each restaurant review, he feels pretty good vouching for the excellent character of the residents of Salem, Oregon - who are primarily responsible for the review(s) you see above for The Original Pancake House.

Check out our favorite vintage recipes from old magazine ads and recipe cards.
Click here
.