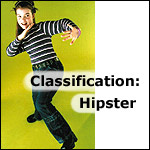 1101 SE Divison Street, Portland, Oreogn 97202
Average Overall Rating:

Average Coffee Refill Rating:

Average Expense Rating:

Reviews
Total submitted:
12
.
Review by: MrBreakfast.com Visitor on 1/13/2013
| | |
| --- | --- |
| Overall Rating: | |
| | |
| --- | --- |
| Coffee Refill Rating: | |
| | |
| --- | --- |
| Expense Rating: | |
This place is rather pretentious and over hyped. The staff are robots who are not very friendly and just go about a routine. The food is not worth the wait. This place tends to cater to the hipster crowd. If you are not of that crowd, you will be better off going elsewhere.
Award Nomination:
Biggest Ripoff
Review #24136
Review by: MrBreakfast.com Visitor on 2/27/2010
| | |
| --- | --- |
| Coffee Refill Rating: | |
| | |
| --- | --- |
| Expense Rating: | |
Best bloody mary in town, hands down. The crab benedict rocks. I had a pancetta benedict which rocked as well. The staff are friendly and attentive, but prepare to wait on weekends!!
Award Nomination:
Best Breakfast Ever
Review #19427
Review by:
BeniHunterPDX
on 8/29/2009
| | |
| --- | --- |
| Coffee Refill Rating: | |
| | |
| --- | --- |
| Expense Rating: | |
We got there early to avoid the crowd. Hearing great things, we were eager to dive into a plate of culinary delight. What we got greatly fell below our expectations.
After not having our drink order taken, I eventually helped myself at the coffee station assuming it was self serve. It apparently is not. Refills did come frequently there after.
I of course had the Eggs Benedict, my husband the Biscuits and Gravy, and the little one a White Chocolate Chip Hazelnut Pancake.
The hollandaise lay atop my perfectly poached eggs like an OD'd Olsen twin- pale, thin and lifeless. It was bland but a little heavy on the citrus accents.
The gravy was delightful enough, however, it covered a dense, dry, flavorless, brick of a biscuit.
Genie's saving grace was the pancake packed with hazelnuts and white chocolate chips- sweet, fluffy and with a bit of a light candy crunch on the outside.
Thanks but no thanks Geanie's. The Hunt Continues.
Review #17901
Review by:
nojam75
on 2/8/2009
| | |
| --- | --- |
| Coffee Refill Rating: | |
| | |
| --- | --- |
| Expense Rating: | |
Popular and growing inner-SE restaurant. Like any brunch place, the weekend wait can be a little long. However, they've expanded into a bar/coffee house, so you can have coffee or drink while you wait.
PROS: Good scrambles, fresh ingrediants, and good specials. CONS: A little too noisy at times. Plan on a long wait on weekends.
Award Nomination:
Most Comfortable
Review #16172
Review by: MrBreakfast.com Visitor on 9/28/2008
| | |
| --- | --- |
| Coffee Refill Rating: | |
| | |
| --- | --- |
| Expense Rating: | |
For quite some time now, my wife and I have been on a quest for the top breakfast spots in Portland, Oregon. Ultimately, we would like to identify our top ten. Having been to more than twenty spots so far (we only go on weekends and haven't lived here for that long now), in order for a breakfast spot to make the top ten a current top ten spot has to go by the wayside.
This morning, we tried Genie's. The waitstaff was very friendly and the wait (we got there before nine o'clock) was about ten minutes. They served Stumptown coffee, brewed to perfection, and never let our mugs get below one quarter full. Although my wife and I usually try to order different meals so that we can compare, this time we both ordered the biscuits with sausage gravy, eggs over easy, and O'Brien potatoes. Again, we were served within ten minutes. The food was prepared with a hint of spice that gave it quite a bit of character. Even though the servings were ample, the food seemed to be gone too soon. When the bill came, it was less than $20 for the both of us - quite reasonable for what we had just ordered.
This restaurant easily makes our top ten list. We will be back to try other dishes soon.
Award Nomination:
Best Breakfast Ever
Review #14966
Review by:
fylup
on 2/23/2008
| | |
| --- | --- |
| Coffee Refill Rating: | |
| | |
| --- | --- |
| Expense Rating: | |
Been going here since it opened. Still the best place I have been to. It makes you crave it... never disappointed.
Award Nomination:
Best Breakfast Ever
Review #12878
Review by:
gindawn
on 1/15/2008
| | |
| --- | --- |
| Coffee Refill Rating: | |
| | |
| --- | --- |
| Expense Rating: | |
My friend took me here for breakfast after weighing our choices based on this site's reviews. I ordered the Denver omelette sans bell peppers, it came with roasted potatoes, and a couple pieces of fresh sourdough bread.
I was quite pleased with my meal itself, I happen to like faintly greasy potatoes (and can never duplicate the effect myself, heh), the eggs were cooked and not at all runny, and while the toast was dry, there are optional pats of butter on the table to remedy that as one prefers.
I was, however, disappointed at the small serving portions. I was expecting to stuff myself to overfull as I have done at countless other restaurants of this ilk. My perception of what the portion sizes were like was skewed due to the very large plates they use--the other patrons' plates looked enticing, and to my perception, rather than them having pushed their food around the plate, I had assumed they had had very large meals.
I remained so hungry at the supposed end of my meal that I went ahead and ordered a side of french toast. I still wasn't sated but chalked it up to having not eaten anything on this day previous to this late almost-noon meal.
My recommendation: order a side along with your main breakfast item, if you are accustomed to the portion sizes at most other places that generously serve breakfast. Of course, if you're used to small meals, then this should be more than adequate.
Review #12435
Review by:
simfreak
on 11/28/2006
| | |
| --- | --- |
| Overall Rating: | |
| | |
| --- | --- |
| Coffee Refill Rating: | |
| | |
| --- | --- |
| Expense Rating: | |
Went here on a very high recommendation and was kinda disappointed, Nothing bad per se but nothing near the hype and pricey menu. I like being able to have a cocktail with breakfast, but the potatoes were overly greasy and my omelette was kinda overcooked. Next time Ill stay home and make breakfast for a third the price
Review #9044
Review by:
big tipper
on 10/1/2006
| | |
| --- | --- |
| Coffee Refill Rating: | |
| | |
| --- | --- |
| Expense Rating: | |
the wait staff so sweet!!! the food so good!! AND we were not rushed out when we were finished.
Award Nomination:
Best Service
Review #8621
Review by:
PDXovereasy
on 8/21/2006
| | |
| --- | --- |
| Coffee Refill Rating: | |
| | |
| --- | --- |
| Expense Rating: | |
(read more at: www.PDXovereasy.blogspot.com)
First impressions were nice. Seemed the interior was a touch of camp mixed with mid-century minimalist. Mind you, this theme was not over the top, so the lack of pretension was appreciated. There was a help-yourself coffee station set up serving Portland's own Stumptown Coffee. Not sure if Wayne is still roasting the coffee 30 or so blocks away, but the flavor that drained from the airpots was superior.
While being sat, the greatest first impression was the friendliness of the hostess and our server. Smiles all around, full of smart recommendations and extremely knowledgeable about the food served. For instance, on the menu they don't tout the organic, cage-free eggs used, nor the meats from Portland's own Sam The Butcher, Viande Meats.
Now for the food (that got served no more than 15 minutes after being ordered). I had a scramble of chorizo, cheese, scallions and house-made salsa and a side of their Potatoes O'brien. These diced gems are griddled with onion and other spices to create something straight out of a dream. The piping hot scramble's eggs were light and fluffy, and barely hid the ample chunks of spicy sausage. The salsa added a cool and spicy topping as delicious complement - no Tapatio or Tabasco needed here.
My partner went with one of the four versions of Eggs Benedict offered. The hollandaise was sublime -simultaneously rich and light. It clinged to each hulking mound. The kitchen accidentally gave her the wrong potatoes and the plate was whisked away with grace (and without a touch of attitude) and returned in the blink of an eye with the right stuff.
For those looking for more homespun choices can go for granola with Nancy's yogurt or good 'ol' Bob's Red Mill Oatmeal served up with a diverse choice of toppings.
My only struggle in reviewing Genies is how to classify it. Organic and local ingredients. Strong, bold coffee. Low pretension environment. Genies exists somewhere in between the gaps of so many other slabtown offerings. This is one place this reviewer cannot wait to return to. From the long lines, and many other online glowing reviews, I'll happily join the loyal ranks.
Review #8311
Review by:
alanna_liadon
on 6/10/2006
| | |
| --- | --- |
| Coffee Refill Rating: | |
| | |
| --- | --- |
| Expense Rating: | |
This is where I take all our friends who visit Portland. They have excellent food and unusual menu items for a breakfast place - the hazelnut and white chocolate pancakes are incredible, as is the selection of eggs benedict. Lots of fresh, local ingredients. The coffee is excellent and we usually have a cup while on the benches outside, waiting for a table (the wait is always worth it). Atmosphere is friendly and upbeat.
Award Nomination:
Best Breakfast Ever
Review #7707
Review by: MrBreakfast.com Visitor on 3/5/2005
| | |
| --- | --- |
| Coffee Refill Rating: | |
| | |
| --- | --- |
| Expense Rating: | |
It's only been squatting on its Southeast street corner for a few months, but this airy diner is already acting like a Portland insider: Crisp skinny fries snuggle close to a spicy, salty homestyle burger ($5.50), while leeks, crabmeat and Tasso ham vie for pole plate position. That motley crew of creamily decadent salmon and sausage scrambles ($6.50-$7.50) is making breakfast last all day long again. And while the brunch supremacists clink mugs of Stumptown coffee, you'll be sipping a wicked Bloody Mary ($5) from the full-service bar and slurping the good soup of the day
Award Nomination:
Best Breakfast Ever
Review #4612
Connect With Mr Breakfast:



Reviews submitted here are meant to pertain to breakfast only. While Mr Breakfast cannot vouch for the validity of each restaurant review, he feels pretty good vouching for the excellent character of the residents of Portland, Oregon - who are primarily responsible for the review(s) you see above for Genies Cafe.

When's the last time you had breakfast in a cup made of bacon?
Click here
.