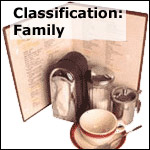 43rd St. Deli and Breakfast House
1505 NW 13th St. &
4401 Northwest 25th Place
Average Overall Rating:

Average Coffee Refill Rating:

Average Expense Rating:

Reviews
Total submitted:
11
.
Review by:
deligirl4
on 7/22/2010
| | |
| --- | --- |
| Coffee Refill Rating: | |
| | |
| --- | --- |
| Expense Rating: | |
the 43rd st deli is an established that will never die. its locally owned and ran by a hard working family. they have expanded their breakfast menu to ALL DAY and their breakfast and lunch specials are out of this world. i couldnt think of a better place to bring my friends and family.
Award Nomination:
Best Breakfast Ever
Review #20598
Review by:
rickross22
on 1/19/2010
| | |
| --- | --- |
| Coffee Refill Rating: | |
| | |
| --- | --- |
| Expense Rating: | |
The deli will cook anything you ask them to. I love this place!!! The 43rd st deli is what eggs are all about! You want breakfast? Look no further!
Award Nomination:
Best Breakfast Ever
Review #19081
Review by: MrBreakfast.com Visitor on 2/1/2008
| | |
| --- | --- |
| Overall Rating: | |
| | |
| --- | --- |
| Coffee Refill Rating: | |
| | |
| --- | --- |
| Expense Rating: | |
A number of years ago, this place was great. Good, unique breakfast and lunch....great service, the service staff remained constant and took care of business, they were just really good at what they did.
About the time they opened the second and third locations (one of these closed down I think), and before the fourth.....they seemed to get spread too thin, and never really recovered. I remember the guy that used to run the original (can't remember his name) started spending his days on 13th I think, and things really slipped.
The original location (off 43rd street)is dirty, the service is not as good (friendly enough, but just not good). The food quality has really gone down. I'm pretty sure my wife paid the price one time for food quality issues. It is apparent that there are not good systems in place in the kitchen.
Seems to me like maybe when they opened the new units, they diluted both the staff and the management, and never really recovered.
I used to eat here all the time, but I don't go anymore. It's a shame, it was one of my favorites.
Review #12631
Review by: MrBreakfast.com Visitor on 1/7/2008
| | |
| --- | --- |
| Overall Rating: | |
| | |
| --- | --- |
| Coffee Refill Rating: | |
| | |
| --- | --- |
| Expense Rating: | |
Ever have an incident that totally ruins a restaurant for you?
I used to love 43rd Street Deli… but the key words here are used to. Not for the food, but just because it was conveniently located.
There's not much to the 43rd Street Deli that you can't find elsewhere in Gainesville. It's really nothing special. The attractiveness, as most people will tell you, is the location. If you're in the Northwest area of Gainesville, and don't feel like fighting traffic, you head to breakfast at the 43rd Street Deli.
The problem is that the owners know this. And, as with what typically happens when owners think their business is gold, service begins to suffer.
Take for example breakfast on Veteran's Day 2003.
Out of several plates ordered, two dishes had major food safety problems. One dish contained a long, human hair. On the other dish, hidden beneath the eggs, was a dead cockroach.
There is only one way to recover from a food safety issue; super awesome customer service. I would expect: "Oh my gosh, we are so sorry about this incident. Please accept this new order and we'll pick up the entire tab for you." But alas, after talking with a woman who identified herself as an owner, we were offered the value of the eggs, two dollars. A replacement order wasn't even offered.
Bottom line, avoid the 43rd Street Deli.
Service: Poor
Food Prep Time: Unacceptably long
Sanitary Conditions: Roaches in food
You will not find Fat Freddy eating anything prepared by the staff of the 43rd Street Deli.
Update:
This is classic… Fat Freddy sends a copy of all reviews to the address of the establishment… in a classic "We have no PR skills whatsoever" response, the following email was received:
This is in response to the review I received in the mail regarding the bug in a woman's eggs. First of all it was NOT a roach and second of all this is the first I have heard about a hair. Seems to me all the allegations stem from a woman who is more concerned about the money she spent on breakfast than on telling the truth (as are you fat freddy). You wrote the piece as if the incident happened to you-which it did not. Much of the information was untrue which is called slander. Before you print such garbage you really should get both sides of the story. Third and lastly don't presume to know how THESE owners think because you know nothing about us and are about as far off in your comments as you could possibly be.
My response:
Actually, what we were looking for was a breakfast plate - hold the roaches, hold the hair. Not money, not free food… just a decent order of eggs that didn't have a dead cockroach.
A roach is a roach is a roach.
Again, accidents and violations happen. Fat Freddy understands this. The only way to recover from such an incident is to provide excellent customer service. How about something such as: "Thank you for bringing this to my attention. I will handle this internally and invite you back to prove that this incident is not the normal yatta yatta yatta."
Debating the type of bug found in a prepared meal is comical.
I sincerely hope people avoid the 43rd Street Deli.
Did you catch the latest?
Gainesville, FL - In a November 2006 report, WCJB News lists the 43rd Street Deli as one of the Dirty Dozen; Gainesville's dirtiest places to eat.
Here's what they said:
Since August of last year, health inspectors have cited the 43rd Street Deli on 13th Street for a whopping 92 violations. 50 of those are critical violations, which could contaminate your food or make you sick.
For example, inspectors found dozens of cases where cooked or raw food was not held at the right temperature. Inspectors also noted black mildew on an ice bin, encrusted material on a can opener and a cutting board that can't be cleaned properly.
What's even more shocking, all three of the 43rd Street Deli locations are loaded with similar health violations. At the original location on Northwest 43rd Street, inspectors noticed a cook with a runny nose who was coughing and sneezing over the food.
Inspectors found roaches at the newest restaurant on Williston Road.
Did you see that? Roaches. Notice a pattern?
I hope more people realize what Fat Freddy has said for a long time… avoid the 43rd Street Deli.
http://fatfreddysays.com/2007/11/08/43rd-street-deli/
Award Nomination:
Hugest Dump
Review #12364
Review by:
turin
on 8/3/2007
| | |
| --- | --- |
| Coffee Refill Rating: | |
| | |
| --- | --- |
| Expense Rating: | |
I have been there for breakfast and lunch. Unfortunately, they stop serving breakfast at 11:00 (or was it 10:00?). Also, don't be surprised if they have run out of a few menu items.
The waitress is always friendly and smiling, but demonstrates a less than average concern for the customer (for example, I was once seated right in front of the kitchen door when there were literally 10's of other open tables). The menu is absolute; no flexibility, such as getting turkey and steak on a dish that comes with either one separately for the same price (menu inflexibility always makes me suspect the freshness of the food). The two times that I have ordered the breakfast, the potatoes and bacon were slightly burned, but the meal itself was pretty tasty, and the portion must've been over a pound.
I have always left satisfied with the food and willing to return, just not very often.
Review #11001
Review by: MrBreakfast.com Visitor on 6/21/2007
| | |
| --- | --- |
| Coffee Refill Rating: | |
| | |
| --- | --- |
| Expense Rating: | |
We wandered into this place one day and were thrilled to find such a huge breakfast selection. The sweet potatoe pancakes are to die for. Love the eggs benedict. Lots of vegetarian, some vegan & some organic options which is a nice change from the same processed crap. What is nice is that you can also get a traditional southern breakfast too. Biscuits & gravy are excellent. The coffee is fresh & hot & they even have an organic brand available on the menu.
Award Nomination:
Best Breakfast Ever
Review #10648
Review by: MrBreakfast.com Visitor on 1/11/2007
| | |
| --- | --- |
| Coffee Refill Rating: | |
| | |
| --- | --- |
| Expense Rating: | |
I have had breakfast at the deli several times. I have received, burnt toast, cold toast, and under done toast. I have had outstanding omlets, and not so great omlets. Sometimes the eggs are cooked to perfection and sometimes they are not cooked the way I order them. The home fries are deep fried, a big no no in my book. They should be sauteed in a pan, and gently cooked until they reach the state of perfection that the customer requests. The bacon is great, the place is clean, cheerful, and has a good atmosphere. The coffee is good. I have alway recieved great service by the staff. They are willing to take care of the problems caused by the kitchen. The kitchen should be more precise on their delivery.
Review #9332
Review by: MrBreakfast.com Visitor on 1/7/2007
| | |
| --- | --- |
| Coffee Refill Rating: | |
| | |
| --- | --- |
| Expense Rating: | |
This is a classic deli that has gone Southern with both the classic American breakfasts and everything southern as well. There are 2 breakfast menus with more omlettes than I have ever seen. I like the Mediteranian, personally. The coffee is hot, fresh and brought with smiles by older career waitresses. This sure ain't Hooters. I love this place but you have to be the early bird to eat there on weekends or at lunch on weekdays. I know this is out ofthis forum but the Rubens are magnificent.
Review #9314
Review by: MrBreakfast.com Visitor on 10/7/2006
| | |
| --- | --- |
| Coffee Refill Rating: | |
| | |
| --- | --- |
| Expense Rating: | |
the selection is impeccable, while the food is delectable, Vegetarian and organic options
Award Nomination:
Best Breakfast Ever
Review #8657
Review by: MrBreakfast.com Visitor on 12/18/2005
| | |
| --- | --- |
| Overall Rating: | |
| | |
| --- | --- |
| Coffee Refill Rating: | |
| | |
| --- | --- |
| Expense Rating: | |
Service was terrible and management very unattentive to customers needs. Food was good, although a little overpriced.
Award Nomination:
Worst Service
Review #6447
Review by:
brsmith
on 1/23/2005
| | |
| --- | --- |
| Coffee Refill Rating: | |
| | |
| --- | --- |
| Expense Rating: | |
Great food and local hangout. Has more than its share of regulars especially the original location. Has everything from bagels to scrambles. Best pancakes in town and its specialty is the belly busters that are variations of home style hash browns with cheese and various other toppings including eggs, onions, peppers, etc.
Award Nomination:
Best Breakfast Ever
Review #4408
Connect With Mr Breakfast:



Reviews submitted here are meant to pertain to breakfast only. While Mr Breakfast cannot vouch for the validity of each restaurant review, he feels pretty good vouching for the excellent character of the residents of Gainesville, Florida - who are primarily responsible for the review(s) you see above for 43rd St. Deli and Breakfast House.

Just because it looks fancy and tastes great doesn't mean it's hard.
Click here
.