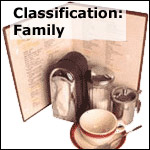 1313 Hilliard-Rome Road
Average Overall Rating:

Average Coffee Refill Rating:

Average Expense Rating:

Reviews
Total submitted:
6
.
Review by: MrBreakfast.com Visitor on 9/25/2009
| | |
| --- | --- |
| Overall Rating: | |
| | |
| --- | --- |
| Coffee Refill Rating: | Doesn't Apply |
| | |
| --- | --- |
| Expense Rating: | |
I'm their delivery driver. The Cracker Barrel unit in Florida City has a lot of problems. First, it's extremely filthy. The cups are sitting in racks slightly above the tile floor which is constantly wet and covered in restaurant spillage. The spillage is then splashed onto the racks of cups anytime someone walks nearby. There is something wrong with their dish washing apparatus as well. It does not properly clean dishes and leaves dried eggs and gravy on 4 out of 5 dishes that are washed. There's other sanitation issues regarding trash disposal policies. This Cracker Barrel keeps up to 25 full trash cans inside the building next to the dry storage area and break room where the employees eat their meals. Only when there is enough time and too many full trash cans will the cooks take the garbage that's fermenting from inside the building to the dumpsters outside. There needs to be a thorough examination of the sanitation practices and a waste/sanitary guideline needs to be implemented immediately. In the meantime, eat at your own risk.
This Cracker Barrel has security issues that needs corrective action also. It is located in a high traffic crime area without the presence of security guards or outside surveillance cameras. There are only two signs located in the parking areas reminding customers to lock their doors. Take extra caution when entering or leaving the unit.
More notes. This Cracker Barrel clearly discriminates. It is located in a predominately black area, staffed with 134 employees, and only 4 or 5 of them are black to which none are part of the managerial team. The rest of the staff is Hispanic or White. This should be investigated immediately and resolved with any disciplinary action necessary.
Award Nomination:
Hugest Dump
Review #18118
Review by: MrBreakfast.com Visitor on 5/13/2006
| | |
| --- | --- |
| Overall Rating: | |
| | |
| --- | --- |
| Coffee Refill Rating: | |
| | |
| --- | --- |
| Expense Rating: | |
Cracker Barrel is the worst chain restaurant in America. And this joint is the worst of the worst. Service and food are equally horrible.
Award Nomination:
Hugest Dump
Review #7490
Review by: MrBreakfast.com Visitor on 2/1/2005
| | |
| --- | --- |
| Overall Rating: | |
| | |
| --- | --- |
| Coffee Refill Rating: | |
| | |
| --- | --- |
| Expense Rating: | |
I hate this resteraunt!!!!!!!!!!!
Award Nomination:
Biggest Ripoff
Review #4434
Review by: MrBreakfast.com Visitor on 1/19/2005
| | |
| --- | --- |
| Coffee Refill Rating: | |
| | |
| --- | --- |
| Expense Rating: | |
My boyfriend and I eat at this Cracker Barrel frequently for breakfast, never dinner. The value of food for the money is very good, and I can get filled up for six bucks. The grits are AWESOME, and the coffee is tasty too. The restaurant serves REAL maple syrup for the pancakes. The biggest problem we have with this restaurant are all the screaming babies and wailing toddlers, but Cracker Barrel itself can't do much about that, I suppose. At least when you have to wait 20 minutes for a table, you can go outside and sit in a rocking chair or play checkers. It's foolish to stand inside to wait for the table (unless it's freezing), because the General Store is usually packed with aimlessly wandering (and shopping) patrons. I would not eat dinner here, in my mind it's all about breakfast.
Award Nomination:
Most Comfortable
Review #4367
Review by:
Crochety
on 8/2/2004
| | |
| --- | --- |
| Coffee Refill Rating: | |
| | |
| --- | --- |
| Expense Rating: | |
If you've seen one of these chain restaurants, you've seen them all. Otherwise: You enter a large gift shop. They have retro candy, such as Sky Bar, for sale, as well as toys you remember if you're a Boomer, such as Slinky, harmonicas, balsa wood airplanes.
The restaurant has smoking and breathing areas, separated by a real wall. The decor is old signs and farm implements. A real fireplace burns wood when weather permits.
I like the Uncle Hershel special: country ham (yay!) or regular ham, bacon, or sausage links or patties, eggs, grits, your choice of English muffin, biscuits, or toast, and your choice of hashbrown casserole or fried apples. Plain hashbrowns can be substituted, but the menu does not mention this fact. Imitation eggs, turkey sausage, and sugar-free jelly can be had for the asking.
There are also pancakes with a variety of toppings, oatmeal, etc. on the menu. The large orange juice is huge. The waitress refills your coffee cup so often that it's never cool enough to drink.
Review #3677
Review by: MrBreakfast.com Visitor on 7/28/2004
| | |
| --- | --- |
| Coffee Refill Rating: | |
| | |
| --- | --- |
| Expense Rating: | |
Better Directions:
It's clearly visible from I-70, but getting there is a challenge. Exit at Hilliard-Rome Rd., northbound. Turn R on Renner Rd., R on St. James Lutheran Lane. Follow the road around to the left, past Salvi's and a couple of hotels. It's on the right.
Review #3662
Connect With Mr Breakfast:



Reviews submitted here are meant to pertain to breakfast only. While Mr Breakfast cannot vouch for the validity of each restaurant review, he feels pretty good vouching for the excellent character of the residents of Columbus, Ohio - who are primarily responsible for the review(s) you see above for Cracker Barrel.

When's the last time you had breakfast in a cup made of bacon?
Click here
.