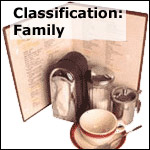 212 Ranch Drive
Average Overall Rating:

Average Coffee Refill Rating:

Average Expense Rating:

Reviews
Total submitted:
2
.
Review by: MrBreakfast.com Visitor on 11/27/2008
| | |
| --- | --- |
| Overall Rating: | |
| | |
| --- | --- |
| Coffee Refill Rating: | |
| | |
| --- | --- |
| Expense Rating: | |
Food was terrible and service was very unprofessional. Today, we had experience the most humiliating event in our lives. First, before I begin, I would like to add that we are honest people who will never jeopardize our integrity by skipping out on payment for the buffet line for a measly $13. Every Thanksgiving our family has held the tradition to have a lunch at Hometown Buffet. We were having a great time, catching up on each other's lives, since we only see each other 2 times a year. We were there on our third hour, so my brother, being a smoker, step out for a smoke. He came in, was about to drink a ocke when the store manager, Tracey Gradel, took hold of his cup and jacket and falsely accusing him at the top of her lungs that he did not pay and if he does not show proof at that moment that she would have to kick him out. Now everyone in the restaurant was doing the same thing we were doing, minding there own business and chatting with one another until she publicly humiliated our family by harassing and falsely accusing us. Since we were not able to find the receipt of that payment at that time, we asked her to check the register and she also added that they can check the camera to see if payment was done. She came back and said that it was not worth "it to do that for us" and that if we do not show proof of payment because of her laziness to investigate (I'm pretty sure that is included with job title) then they would have to kick us out. Frantically, we were looking for the receipt, we finally found it at the bottom of my sister-in-laws purse. We showed proof, yet there was no remorse for the false accusation she claimed. She was yelling at the top of her voice, and we do have eye witness of what she did. I really do need a reply back from higher management. I don't feel any conflict was resolved justly. I do think she needs to be reprimanded with her actions and undergo extensive "management" training. In addition I do feel we need to be compensated for the event that was lost this Thanksgiving day. There is a right way to approach customers that will not involve public humiliation and harassment. Webster dictionary defines harassment as "to create an unpleasant or hostile situation for especially by uninvited and unwelcome verbal or physical conduct 2: to worry and impede by repeated raids.
Frankly she did all this and quite more. All I'm asking is for a simple and just resolution to your customers.
Award Nomination:
Worst Service
Review #15458
Review by:
cezovski
on 6/14/2003
| | |
| --- | --- |
| Coffee Refill Rating: | Doesn't Apply |
| | |
| --- | --- |
| Expense Rating: | |
They have a very good breakfast buffet on Sunday's! The regular buffets are good too, especially the salad bar!
Award Nomination:
Best Bargin Breakfast
Review #2011
Connect With Mr Breakfast:



Reviews submitted here are meant to pertain to breakfast only. While Mr Breakfast cannot vouch for the validity of each restaurant review, he feels pretty good vouching for the excellent character of the residents of Milpitas, California - who are primarily responsible for the review(s) you see above for Hometown Buffet.

May the force of breakfast be with you.
Click here
.