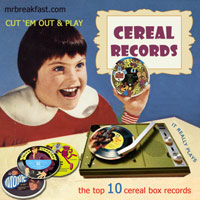 Top 10 Cereal Box Records
By Mr Breakfast
In the late 60's and throughout the 70's, Rice Krispies wasn't the only cereal making noise. Cut-out cardboard records called flexi records were a popular cereal premium. The sound quality wasn't very good and they tended to warp days after they were cut from the cereal box, but little kids didn't mind. It was a thrill to hear their favorite band or cereal mascot. Often, it was the first record a kid would own.
Most little kids today are unaware that albums and record players ever existed, let alone records that you cut out of your favorite cereal box. Well, believe it kids. Here's proof.
Here's a couple examples of how the cut-out flexi records appeared on the back of cereal boxes: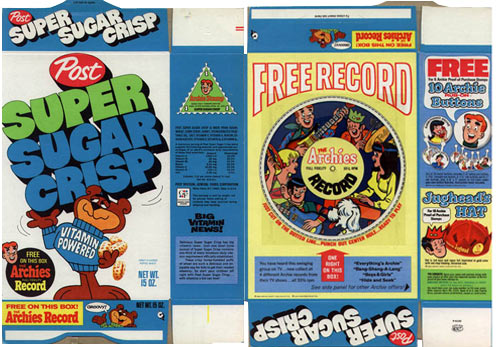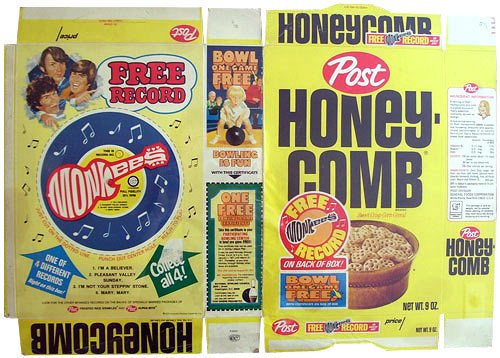 This article was written by Mr Breakfast (aka Eddy Chavey).
The editorial content above may not be reproduced without the written permission of MrBreakfast.com. Please contact us for reprint requests.