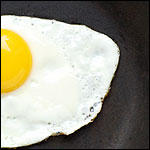 Albumen
The opaque portion of an egg, commonly called the "white" of an egg, It accounts for most of an egg's liquid weight, about 66%. It contains more than half the egg's total protein, niacin, riboflavin, chlorine, magnesium, potassium, sodium and sulfur. When seperated from the yolk and beaten, albumen foams and can increase in volume 6 to 8 times.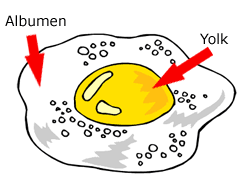 Columns that reference "Albumen":
The editorial content above may not be reproduced without the written permission of Mr Breakfast.com. Please contact us for reprint requests.