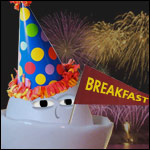 Food Holidays (Breakfast)
Here's a list of important Breakfast Food Holidays. For information regarding their origins and customs, please
click here
.
January
February
National Hot Breakfast Month
February / March
Pancake Day (aka Shrove Tuesday; aka Pancake Tuesday)
The Day Before The Start Of Lent (February or March depending on the date of Easter)
March
National School Breakfast Week - First Week In March
National Cereal Day - March 7
International Waffle Day - March 25
April
National Eggs Benedict Day - April 16
May
June
National Doughnut Day - The First Friday In June
International Jelly-Filled Doughnut Day - June 8
July
National Blueberry Muffin Day - July 11
August
National Waffle Day - August 24
September
All American Breakfast Month (aka Better Breakfast Month)
National Cream-Filled Doughnut Day - September 14
October
Cinnamon Roll Day - October 4
World Egg Day - 2nd Friday In October
Buy A Doughnut Day - October 30
November
National French Toast Day - November 28
December
National Maple Syrup Day - December 17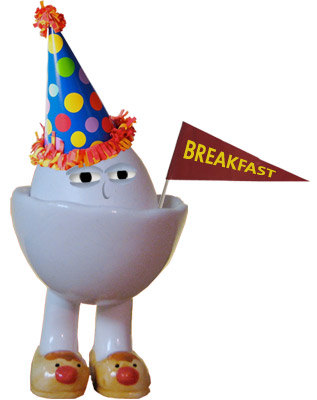 For information regarding the
Role of Breakfast in Major Holidays
, please
click here
.
If you have additional information about these or another breakfast-related holiday, please
contact Mr Breakfast
.
The editorial content above may not be reproduced without the written permission of Mr Breakfast.com. Please contact us for reprint requests.