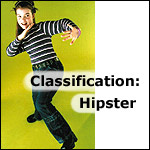 Bluegrass Grill and Bakery
313 2nd St. SE
(near the Downtown Mall)
Average Overall Rating:

Average Coffee Refill Rating:

Average Expense Rating:

Reviews
Total submitted:
5
.
Review by:
breakfast-bunny
on 6/13/2009
| | |
| --- | --- |
| Coffee Refill Rating: | Doesn't Apply |
| | |
| --- | --- |
| Expense Rating: | |
Really great breakfast! Southern biscuits the size of a baby's head and as fluffy as their blankets. Grits so gritty and yet creamy that they're heavenly. Good bacon that's cut sort of thick but not too thick. All of this and more for breakfast at the Bluegrass Bakery and Grille. And the waitstaff is really friendly as well.
Review #17195
Review by: MrBreakfast.com Visitor on 3/8/2008
| | |
| --- | --- |
| Coffee Refill Rating: | |
| | |
| --- | --- |
| Expense Rating: | |
This is quite possibly on epof my favorite breakfast spots of all time. Plan ahead, because the weekend wait can routinely exceed 45 minutes, but at the first taste of the whole wheat bisquits, you will realize it is worh every minute. Great variety and I have never had a craving that SOMETHING on the menu failed to satisfy. Don't miss this highlight of C'ville cuisine.
Award Nomination:
Best Breakfast Ever
Review #13003
Review by: MrBreakfast.com Visitor on 12/14/2007
| | |
| --- | --- |
| Coffee Refill Rating: | |
| | |
| --- | --- |
| Expense Rating: | |
Some of what the other reviewers have said is pretty apt. There is a hipster-vibe to some of the cooks and servers. I found one of the waitresses rude and generally disinterested in service. The older servers/employees, however, are very nice and forthcoming with refills and service. The food is very good, but I don't think it's reasonably priced in the least! For a cup of coffee, an omelette, and a CUP of soup, I paid 17.50. With tip the meal cost me 20 bucks! That's absurd for a place this casual and a town (Charlottesville) this inexpensive.
Nonetheless, the food tasted fresh. The tomatoes in my omelettte were sliced, so they obviously weren't canned. The toast, however, was a little insipid and far from 'toasted.' It also wasn't buttered which seemed to deviate from the default rule of breakfast joints in providing buttered toast unless otherwise specified by the customer.
Overall this is a good breakfast place if you can look past some mediocre service and some unreasonable prices. No omelette should cost more than 9 bucks, though.
Review #12149
Review by: MrBreakfast.com Visitor on 5/27/2007
| | |
| --- | --- |
| Coffee Refill Rating: | |
| | |
| --- | --- |
| Expense Rating: | |
I wish that the service had not been so bad there (on numerous occasions) as the food is devine. The waitstaff is rude and needs considerable training and/or supervision. Good luck getting a coffee refill that you do not have to get up for.
I only give them the "okay" rating because the food is quite good. Still, we stopped going there because the owner was quite clear about her disinterest in her staff providing even adequate service.
Award Nomination:
Worst Service
Review #10466
Review by: MrBreakfast.com Visitor on 9/30/2006
| | |
| --- | --- |
| Coffee Refill Rating: | |
| | |
| --- | --- |
| Expense Rating: | |
Bluegrass is difficult to classify since its menu covers everything from home-made granola and tofu scrambles to home-made whole-wheat biscuits, omlets, and grits---yes grits. They have it ALL. You can go healthy with egg-whites and fresh fruit or naughty with hollandaise and bacon. Blugrass specializes in breakfast (they close at 2 pm everyday), and everything they serve is completely made from scratch. Coffee is great and service is excellent.
Atmosphere is definitely casual: a mix between relaxed hippy and old-school southern. NOT a reservation place in the least, so you'll probably see several groups standig outside for table on Saturday and Sunday mornings, but I've never had to wait more than 15 minutes.
I went to UVA and students love this place, but it is also a local favorite since it's a 5 minute drive from Grounds. Whatever you want you can get it here. The scoop: if you want a greasy spoon go the the Tavern, if you want fresh and homemade, go to the Bluegrass Grill and Bakery. I swear I have no vested interest in this restaurant! I am just a breakfast fanatic and wish I could eat at Bluegrass every day of the week :)
Award Nomination:
Best Breakfast Ever
Review #8605
Connect With Mr Breakfast:



Reviews submitted here are meant to pertain to breakfast only. While Mr Breakfast cannot vouch for the validity of each restaurant review, he feels pretty good vouching for the excellent character of the residents of Charlottesville, Virginia - who are primarily responsible for the review(s) you see above for Bluegrass Grill and Bakery.

I won't reveal #1, but I can tell you it's Gr-r-reat!
Click here
.