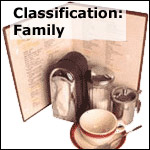 1428 Polaris Parkway - at Polaris Fashion Place Outlet - near I-71
Average Overall Rating:

Average Coffee Refill Rating:

Average Expense Rating:

Reviews
Total submitted:
4
.
Review by: MrBreakfast.com Visitor on 11/6/2010
| | |
| --- | --- |
| Overall Rating: | |
| | |
| --- | --- |
| Coffee Refill Rating: | |
| | |
| --- | --- |
| Expense Rating: | |
I decided to get some breakfast on a saturday morning with my husband. We decided to check out Mimi's. Waited for 25 min. to sit. the waitress came over promptly and took our food order. We ordered the crab and avocodo omelette and the chipotle breakfast wrap. The wrap was suppose to be shredded, but instead was a whole meatloaf inside the wrap. The crab omlette had no flavor at all. We also ordered french toast. We wanted it with strawberries but were told there was only blueberries. So we ordered it plain. later we noticed we could have it with strawberries. The waitress did not seem happy to change our order. The only thing that was good was the muffins. I could get those from whole foods and not have to wait 25 min.
Award Nomination:
Biggest Ripoff
Review #21440
Review by:
NiceMice
on 5/20/2010
| | |
| --- | --- |
| Coffee Refill Rating: | |
| | |
| --- | --- |
| Expense Rating: | |
I have eaten here a couple times now and it is pretty good for a chain restaurant. The food is really yummy and their are a lot of options for a large brunch. They tend to run busy, so you might have to wait a bit to get a table. I like to have breakfast here if I am over by Polaris mall anyways. They do have a healthy options menu, but like most dine-out places, a large percentage of the food is really just not very healthy.
The things that I didn't like were the very long wait times between seeing a server and the price. While the price is not terrible for the huge portions, the service speed has been disappointing. I don't think the servers are unfriendly, in fact they have been very pleasant, but rather the restaurant is setup so that it is difficult for a server to see that a customer needs something.
I would recommend this restaurant in general for a nice brunch in the Polaris area, as long as you are not in a hurry.
Review #20085
Review by: MrBreakfast.com Visitor on 9/25/2007
| | |
| --- | --- |
| Coffee Refill Rating: | |
| | |
| --- | --- |
| Expense Rating: | |
great place to eat. it is a large chain on the west coast, so glad to see one in ohio
Award Nomination:
Most Comfortable
Review #11467
Review by:
Crochety
on 9/21/2006
| | |
| --- | --- |
| Coffee Refill Rating: | |
| | |
| --- | --- |
| Expense Rating: | |
The waitress said this is the 105th unit in the chain, but only the second in Ohio. The decor is New Orleans, and the Muzak is all jazz, a bit overpowering at breakfast time. The menu is extensive, including quiche Lorraine, chipotle breakfast burrito, blue crab benedict, crab and avocado omelette, huevos papas, Belgian waffles, as well as ordinary fare. The corned beef hash is real. There is a separate menu of low carb and low fat items--ask for it. If you don't order a low carb breakfast, you will get to choose among a half-dozen kinds of muffins, all of which are enormous. They have caffe latte, cappuccino, mocha latte, espresso, as well as normal coffee. The place is a bit pricey--$19 for two--but the servings are large.
Award Nomination:
Most Comfortable
Review #8535
Connect With Mr Breakfast:



Reviews submitted here are meant to pertain to breakfast only. While Mr Breakfast cannot vouch for the validity of each restaurant review, he feels pretty good vouching for the excellent character of the residents of Columbus, Ohio - who are primarily responsible for the review(s) you see above for Mimi's Cafe.

I won't reveal #1, but I can tell you it's Gr-r-reat!
Click here
.