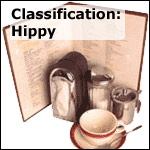 Victorian's Midnight Cafe
West Fifth Ave near Neil
Average Overall Rating:

Average Coffee Refill Rating:

Average Expense Rating:

Reviews
Total submitted:
4
.
Review by: MrBreakfast.com Visitor on 9/25/2007
| | |
| --- | --- |
| Overall Rating: | |
| | |
| --- | --- |
| Coffee Refill Rating: | |
| | |
| --- | --- |
| Expense Rating: | |
Not the typical place to eat but good food, and Ive not seen and turds in the place sounds like someone is just to cheap to pay their bill
Award Nomination:
Most Comfortable
Review #11466
Review by: MrBreakfast.com Visitor on 1/21/2005
| | |
| --- | --- |
| Coffee Refill Rating: | |
| | |
| --- | --- |
| Expense Rating: | |
Vic's Midnight cafe. An ecclectic place for all. We've been to Vic's on a regular basis and can't keep away. Great food, good service, friendly people. What more can you ask for. A DEFINITE MUST SEE !!!!!!
Review #4396
Review by: MrBreakfast.com Visitor on 1/19/2005
| | |
| --- | --- |
| Coffee Refill Rating: | |
| | |
| --- | --- |
| Expense Rating: | |
I have been coming to Victorian's for several years and have never had a bad experience, although the counter help is usually on the slow side, but friendly. The food is always good and the coffee better. I have always found the restaurant to be clean, especially the restroom. There is a large case behind the bar with many beers from all over the world, and I can't think of another place that serves Hoegaarden on tap. Most evenings there is open mic night and live music. I have never had to pay 50 cents or whatever for a refil. I would rather pay 1.50 for a cup of GOOD coffee than a cup of terrible coffee. Take it for what it is - it is not a Waffle House or a Bob Evans. It's Victorian's, and it caters to an eclectic crowd. Plus, they have FREE POOL. Where else can you play FREE POOL?
Award Nomination:
Most Comfortable
Review #4363
Review by:
lolacake
on 1/14/2005
| | |
| --- | --- |
| Overall Rating: | |
| | |
| --- | --- |
| Coffee Refill Rating: | |
| | |
| --- | --- |
| Expense Rating: | |
I Love to check out new breakfast places (but hate to pay 50 cents for a refill on a cup of coffee I already paid 1.75 for). I was excited when I first found this place, but I think I need therapy after my experience there lately. Why?.. well...Mouse turds…yes you heard me, mouse poo (or, god forbid rat poo). I used to go to Vics often until I found the turds. I used to just see a few in the bathroom, which didn't concern me too much (although that is still pretty gross) then I saw several turds (like from several rats or mice or just one with active bowels, I don't know) right on the counter near the kitchen where they keep the sugar for coffee and the creamer… It gets worse though. I told the lady at the counter about it and how it was gross, and she glared at me and said "well, then find somewhere else!" I was shocked. Everyone there had always been friendly, but a girl that used to work there says she's the owner's girlfriend. She also told me go out to the back patio to look… there is a wide open window without any glass at all that leads right into the kitchen, open 24/7, so any critters can just climb on in and have a feast and get in the food they serve, etc.
So I have one thing to say to the lady at the counter (whose name was Jennifer, by the way)… Yes, I WILL find somewhere else, but let me call the health department first.
Award Nomination:
Hugest Dump
Review #4338
Connect With Mr Breakfast:



Reviews submitted here are meant to pertain to breakfast only. While Mr Breakfast cannot vouch for the validity of each restaurant review, he feels pretty good vouching for the excellent character of the residents of Columbus, Ohio - who are primarily responsible for the review(s) you see above for Victorian's Midnight Cafe.

Just because it looks fancy and tastes great doesn't mean it's hard.
Click here
.