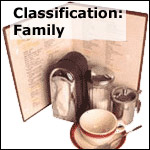 6152 Cleveland Ave.
South of the 270 exit on Cleveland Ave.
Average Overall Rating:

Average Coffee Refill Rating:

Average Expense Rating:

Reviews
Total submitted:
7
.
Review by: MrBreakfast.com Visitor on 7/20/2008
| | |
| --- | --- |
| Coffee Refill Rating: | Doesn't Apply |
| | |
| --- | --- |
| Expense Rating: | |
Don't expect a cheap breakfast here. The food was ok and the service was pretty good too but for me and my 3 year old son, it was $18. I was also disappointed that you couldn't really order al a cart.
Review #14283
Review by:
music_is_life
on 5/30/2007
| | |
| --- | --- |
| Coffee Refill Rating: | |
| | |
| --- | --- |
| Expense Rating: | |
Scrambler's is probably one of my favorite restaurants of all time. The food is SPECTACULAR and the service is very good. The resturaunt has a very country-like, down-home feel to it, that makes the atmosphere very warming and comfortable. When you first walk trough the door, the smells of fresh brewed coffee, sizzling eggs, and toasting bread will greet you and give your stomach a deffinate stir, exciting your appitite and desire to be seated. Once seated, large pitchers of water with lemon and delicious coffee are awaiting your arrival, entertaining you until greeted by one of the friendly waiters or waitresses. As described before, the food is OUT-OF-THIS-WORLD! Their omlettes are very good and have a variety of options to be fried up with the eggs, but their pancakes deffinatly take the crown. And with differet proportion options, everybody leaves the table full and with clean plates. I highly recomend this restaurant, as I promise you will not be diappointed. Your family will love it!!!
What To Order- Pancakes (And don't worry about getting the short stack; even if you are a light eater, I guarentee these pancakes will all be gone once you are through!)
Award Nomination:
Best Breakfast Ever
Review #10494
Review by: MrBreakfast.com Visitor on 11/20/2005
| | |
| --- | --- |
| Coffee Refill Rating: | |
| | |
| --- | --- |
| Expense Rating: | |
A bit pricey for us. Great portions & tasty. Once served, service slows to a crawl. No smoking "GREAT".
Award Nomination:
Worst Service
Review #6275
Review by: MrBreakfast.com Visitor on 1/19/2005
| | |
| --- | --- |
| Coffee Refill Rating: | |
| | |
| --- | --- |
| Expense Rating: | |
I ate at the Scrambler's in Powell, and found it to be quite good. The decor is a little too Partridge Family for me (read: Cheerful) but the coffee is excellent and the service was impeccable.
Award Nomination:
Best Bargin Breakfast
Review #4370
Review by:
Crochety
on 8/29/2004
| | |
| --- | --- |
| Coffee Refill Rating: | |
| | |
| --- | --- |
| Expense Rating: | |
This restaurant is part of a chain based in Toledo. Some of the restaurants in the chain are called Cafe Marie, but the name discrepancy is the only difference. All Scramblers and Cafe Maries are much alike.
It's a largish place, subdivided into sections, each containing four or maybe six tables. There is a separate room in back for big groups who want to hold meetings. The decor is bright with whites and pastels.
Water with lemon is in a carafe on the table. There is a jam jar next to it. The waitress leaves a thermos pitcher of coffee on the table, but it contains only about three cups.
This place is open for breakfast and lunch only, so lunch resembles breakfast. There are huge platters of pancakes available (unless you're a seventeen year old male, you will probably want to order a short stack), as well as bowls of oatmeal or hot granola with fresh fruit. There is a very typical eggs/ham or bacon or sausage/toast or muffin breakfast plate. Their specialties are their omelettes, eggs Benedict, and crepes.
Review #3786
Review by:
grubstake
on 7/1/2004
| | |
| --- | --- |
| Coffee Refill Rating: | |
| | |
| --- | --- |
| Expense Rating: | |
They put a coffeepot on the table, so refills are up to you. The hash browns are great.
The pancakes are huge, but you can order a short stack.
The Mexican omlette is large and good, but they inexplicably have no salsa.
Review #3543
Review by:
Aysa7
on 6/25/2003
| | |
| --- | --- |
| Overall Rating: | |
| | |
| --- | --- |
| Coffee Refill Rating: | |
| | |
| --- | --- |
| Expense Rating: | |
The people the act great but I over heard that the company is refusing to give an ex employee their paychack and she cant pay her bills. I belive I know who they are talking about and let me tell you, she was a wonderful good hearted hostess and the constanly would screw her over. When she quite from what I heard, They said they wouldn't give her her check because she wouldn't come back.
Mr Breakfast wonders, "But how was breakfast?"
Award Nomination:
Biggest Ripoff
Review #2034
Connect With Mr Breakfast:



Reviews submitted here are meant to pertain to breakfast only. While Mr Breakfast cannot vouch for the validity of each restaurant review, he feels pretty good vouching for the excellent character of the residents of Columbus, Ohio - who are primarily responsible for the review(s) you see above for Scramblers.

Check out our favorite vintage recipes from old magazine ads and recipe cards.
Click here
.