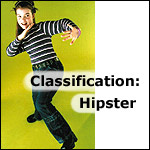 108 South Capitol Boulevard
Average Overall Rating:

Average Coffee Refill Rating:

Average Expense Rating:

Reviews
Total submitted:
11
.
Review by:
petestravel
on 4/19/2012
| | |
| --- | --- |
| Coffee Refill Rating: | |
| | |
| --- | --- |
| Expense Rating: | |
Today I had the chicken fried steak over easy eggs and the red flannel hash. Could have substituted the hollandaise for the country gravy, the waitress warned against it.
Steak was cooked very good, eggs a little done for over easy, I like the very runny, and the hash was excellent. Coffee was good hot and plentiful.
Review #23248
Review by: MrBreakfast.com Visitor on 3/11/2011
| | |
| --- | --- |
| Coffee Refill Rating: | Doesn't Apply |
| | |
| --- | --- |
| Expense Rating: | |
Was visting my son. I am from Va. He had heard about your restaurant, I am glad we took the time to vist. Had the stuffed french toast it was great! Loved the atmosphere. Keith
Review #22184
Review by: MrBreakfast.com Visitor on 1/24/2011
| | |
| --- | --- |
| Coffee Refill Rating: | |
| | |
| --- | --- |
| Expense Rating: | |
Absolutely the best ever vegetarian breakfast I've had. Actually it was about the best breakfast I've had and would satisfy the meat & egg eaters. Vegetables were cut up bite size and they used the best parts... like the florets of the broccoli instead of thick stocks. Cooked and seasoned just right. Great service... good pricing.
Award Nomination:
Best Breakfast Ever
Review #21890
Review by: MrBreakfast.com Visitor on 7/16/2009
| | |
| --- | --- |
| Overall Rating: | |
| | |
| --- | --- |
| Coffee Refill Rating: | |
| | |
| --- | --- |
| Expense Rating: | |
Terrible customer service, this bistro is way over rated and over priced. Food is nothing special, basic menu items one of the few breakfast options downtown, not much to compete with.
Award Nomination:
Worst Service
Review #17475
Review by:
mitchI
on 2/24/2009
| | |
| --- | --- |
| Coffee Refill Rating: | |
| | |
| --- | --- |
| Expense Rating: | |
as an employee i would have to jot a slight counter to previously stated information. if anyone ever doesn't receive coffee throughout the entire meal its a fluke. your coffee is either hidden by the carousel or a newspaper... or your mouth. and keeping an open mind about things is something this country has a major problem with. goldy's is a very small place with a kitchen built for something like 10 items give or take a couple, hence the time it takes food to come out. that and if as a guest you feel crammed think about us. we move as fast as we can with 7 people up front and 6 in the back. however the orange juice is not fresh squeezed every day. it is pure orange juice, nothing added but a preservative. tastes like an orange to me. we get orders twice a week, that means we use as close to all of it as we can in three days. fresh ingredients. . . from scratch. there is a lot of travelers. good service. fresh off the grill. you will never see food in that window for more than 30 seconds unless its not being served to our guests. fruit cups are amazing. fresh fruit. beautifully arranged. service is good no matter who it is. we all are proud to work there. not for the reputation so much as it is the owner. she makes it worth it. but for me it really is the diversity of people coming in. i love to see people all over the world come in (TONY HAWK) and truly enjoying it. you wont have the same experience anywhere corporate. i go in there on my days off all the time because its hard to eat anywhere else. the quality never compares. and if you know there is going to be a wait like on saturday, sunday, or summer. then go in, get your name on the list, and plan what you will do while you wait. i do it all the time.
Award Nomination:
Best Breakfast Ever
Review #16335
Review by: MrBreakfast.com Visitor on 11/29/2007
| | |
| --- | --- |
| Coffee Refill Rating: | |
| | |
| --- | --- |
| Expense Rating: | |
Not only is Goldy's the best breakfast place in Boise, it is one of the best I have experienced anywhere. Just had a great breakfast there before flying back to VA. Tim, actually helped us out by checking us in with Southwest and getting us our boarding passes. That, combined with the great food and service make Goldy's top notch in our book.
Award Nomination:
Best Breakfast Ever
Review #12024
Review by:
ajcarl
on 2/23/2007
| | |
| --- | --- |
| Coffee Refill Rating: | |
| | |
| --- | --- |
| Expense Rating: | |
Goldy's has won awards year after year for the best breakfast in Boise, and after eating there (several times now) it's easy to see why. Everything from simple blueberry pancakes to Idaho SALMON HASH is made with love. There--I said it! They have about 10 choices just for potatoes on the menu. And when you order your toast (there are about a dozen choices, from the old white toast to a fresh muffin, biscuit, or the aforementioned blueberry pancake. All de-lish! My favorites are the stuffed (walnuts, brown sugar/caramel, bananas) french toast (a steal at about 4 bucks--it is ONE HUGE slice of bread), and the chicken fried steak. Some of the prices are high for something as simple as bacon and eggs, but you can find a bargain or two as well. And the coffee is from Dawson Roasters, a local fave. It's great and they have an espresso bar too! One of the best although there are cheaper places in Boise.
Review #9702
Review by: MrBreakfast.com Visitor on 7/12/2006
| | |
| --- | --- |
| Coffee Refill Rating: | |
| | |
| --- | --- |
| Expense Rating: | |
Unbelievable. Their chicken fried steak platter? Heaven. With their world class coffee and exceptional service, you can't miss this place.
Award Nomination:
Best Breakfast Ever
Review #7977
Review by:
snakepimp
on 10/27/2005
| | |
| --- | --- |
| Coffee Refill Rating: | |
| | |
| --- | --- |
| Expense Rating: | |
Located @ 108 South Capitol Boulevard, Boise, ID 83702-5901, this small, kitchy restaurant packs a divine wollop.
If you like Hollandaise, this is your new home. The hollandaise sauce here is heavenly in texture, like an angle's bed of clouds, flavored with lemon and the tiniest hint of Tabasco, (you wouldn't notice if I hadn't said it) it is never broken and always warm. I don't know about your town, but in Boise Idaho it is not uncommon for breakfast restaurants to serve Eggs Benedict with a fried egg and powdered cheese sauce. The poach on the eggs is impeccable beautiful runny yolks, and the ham is top shelf and grilled perfectly before assembly. Not only can you get Hollandaise on a regular old eggs benedict, they have a variation on the dish called Eggs Blackstone (scarcely different) as well as the Grilled Salmon Benny which features hollandaise with fresh dill, paper thin cucumber and a nice fillet of salmon all atop the traditional English muffin.
Another of my favorite dishes, surprisingly, features hollandaise. The Smoked Salmon Has is a delightful melange of potatoes, red onion, smoked salmon, and capers, topped with my favorite yellow fluff.
They have an eclectic A la Carte menu, and serve fresh squeezed orange juice every day. My favorite a la cart ensemble is The Gorgonzola Asparagus Scramble with Rye Toast and the Aidells' Apple Habanero Chicked Sausage, or Salmon Hash instead of the sausage, its' just so hard to choose.
All of the standard breakfast itema dn combinations are available, but I would suggest something more exotic than Pancakes and eggs. Try the Andalusian eggs. A brilliant handmade tomato sauce of Basque heritage smothers poached eggs, chorizo, aparagus, and ham in this unique creation. The coffee is provided by Dawson Taylor Coffee Roasters. It is their Backcountry Blend, which is widely served in this area, and masterfully roasted by Mr Skip Gilmore right here in town. After years of employees mis-brewing (not rinsing airpots between each brew, not cleaning the brewer often or well enough) a great coffee, and making it less woderful (you wouldn't have noticed, unless you had worked in a great coffee house or two) than it should be I was pleasantly surprised that with the new owners, the coffee has been perfect.
I am not aware of any restaurant that can make a breakfast so exquisite, at least between Wyoming, and Portland/SanFrancisco/Seattle.
Goldy's has been in business now for many (at least 8) years, over several owners. The recipes primarily originated from a chef named Goldy something-or-other. If I remember correctly, Goldy opened the restaurant himself, but couldn't manage the finances, or his initial overhead was kiling him, or something, so he got an investor, henceforth referred to as "money guy." In short order, Goldy got "bought out", by the money guy. Then the money guy bought up some of the best restaurants in town and folded up the corporation he had established, copped that cash, and split. So ultimately, Goldy's Breakfast Bistro was purchased by this lovely asian woman who worked at the Stage Coach for many years, I forget her name too... and she and her husband seem wonderful and the Breakfast Bistro has flourished through all of this without a flinch except for a short period where the money guy was cutting corners on quality, just a little, and the employees and customers alike, were dissatisfied.
This has to be the restaurant I have eaten at the most in my entire life.
It might cost you $15 bucks per person, and you might have to wait in line for half an hour, but it's well worth it. You can't go wrong at Goldy's.
Award Nomination:
Best Breakfast Ever
Review #6141
Review by: MrBreakfast.com Visitor on 4/6/2005
| | |
| --- | --- |
| Coffee Refill Rating: | |
| | |
| --- | --- |
| Expense Rating: | |
Perfect eggs every time. Coffee refill could be more frequent, but still acceptable. Friendly staff. Still the best place in Boise to have breakfast.
Award Nomination:
Best Breakfast Ever
Review #4787
Review by: MrBreakfast.com Visitor on 7/1/2002
| | |
| --- | --- |
| Coffee Refill Rating: | |
| | |
| --- | --- |
| Expense Rating: | |
Coffee is bitter, but the food is usually very tasty. Rather yuppified decor, down to the food arrangement on your plate, but nicely prepared. The salmon hash is cheap and tasty.
Award Nomination:
Best Breakfast Ever
Review #146
Connect With Mr Breakfast:



Reviews submitted here are meant to pertain to breakfast only. While Mr Breakfast cannot vouch for the validity of each restaurant review, he feels pretty good vouching for the excellent character of the residents of Boise, Idaho - who are primarily responsible for the review(s) you see above for Goldy's Breakfast Bistro.