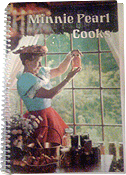 A Mr Breakfast classic cookbook discovery:
Minnie Pearl Cooks
By Minnie Pearl
Published by Nicholstone Bookbindery
Originally Published In 1970
Minnie Pearl was a country comedienne who was famous for her appearances at the Grand Ole Opry and on the TV show Hee Haw. Minnie's actual name was Sarah Ophelia Colley Cannon.

Her cook book is chuck-full of good county cookin' recipes which includes a nice variety of breakfast dishes.
Breakfast Recipes from Minnie Pearl Cooks:
---
More Vintage Cookbook Discoveries: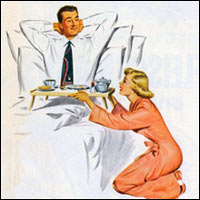 Retro Breakfast Recipes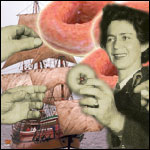 Doughnuts: A Definitive History