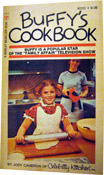 A Mr Breakfast classic cookbook discovery:
Buffy's Cookbook
By Jody Cameron
Published by Berkley Medallion
Originally Published In 1971
According to the intro to this paperback, "Buffy is that adorable little girl who appears on the 'Family Affair' television series. She has thousands and thousands of fans and they all love her."

From the back of the book, "Let TV star Buffy show you how to prepare over 150 delicious recipes." Very fun little book.
Breakfast Recipes from Buffy's Cookbook:
---
More Vintage Cookbook Discoveries: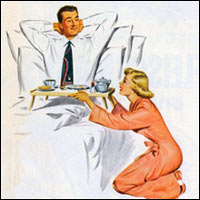 Retro Breakfast Recipes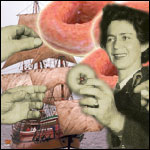 Doughnuts: A Definitive History