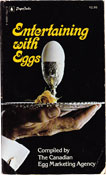 A Mr Breakfast classic cookbook discovery:
Entertaining With Eggs
By Canadian Egg Marketing Agency
Published by PaperJacks
Originally Published In 1981
This hard-to-find gem contains "over 150 gourmet egg recipes for the discerning taste." According to the back of the book, it "unlocks the mysteries of the lobster souffle, the bombe, eggs flambe and many other culinary delights."

The book has 25 pages dedicated to brunch. Other sections include basics, dinner, after theatre and desserts.
Breakfast Recipes from Entertaining With Eggs:
---
More Vintage Cookbook Discoveries: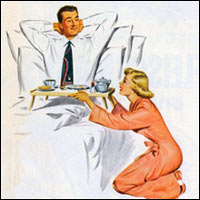 Retro Breakfast Recipes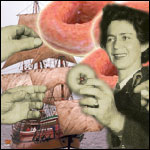 Doughnuts: A Definitive History