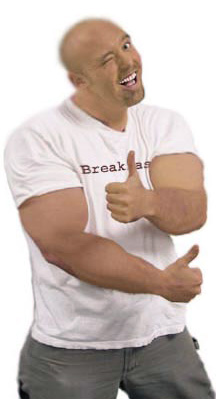 Breakfast Restaurants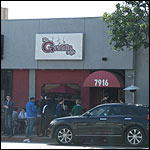 Restaurant
of the Month
Mr Breakfast recommends...
The Griddle Cafe
Hollywood, California
---
---
New Restaurant Reviews
Midwestern Meats in Mesa, Arizona
test in Albertville, Alabama
Midway Diner in Kenton, Ohio
Shoney's in Dalton, Georgia
Katie's Kitchen in Des Plaines, Illinois
Korbie's Kamut Kastle in San Juan, International
Mister Kubo's Kitchen in South Palm Beach, Florida
Waffle Window in Bethany, Oregon
Villiage Square Restaurant in Haverhill, Massachusetts
Joey's Pancake House in Maggie Valley, North Carolina
The Oasis Café & Bakery in Sarasota, Florida
Panagio's in Toronto, International
Bucktown in Dunmore, Pennsylvania
Donny's Breakfast Spot in Sherman Oaks, California
George Diamonds Steak House in Chicago, Illinois
Carolina Pancake House in Myrtle Beach, South Carolina
The Farmer's Kitchen in Farmington, New Hampshire
The Front Room in Waikanae Beach, International
Wilma & friedas cafe in Palm Desert, California
Great Maple in San Diego, California
Little Wonder Cafe in Richfield, Utah
Stacker's Grill in Midland, Michigan
The Spot in Burlington, Vermont
Blue Island Bistro in Venice, Florida

When's the last time you had breakfast in a cup made of bacon?
Click here
.