A Mother's Day Tribute
By Mr Breakfast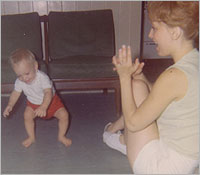 Mr Breakfast's First Steps
When President Woodrow Wilson made Mother's Day a national holiday in 1914, he could not have foreseen how strongly it would become associated with breakfast and brunch. Is it that everyone loves mothers and everyone loves breakfast? Or is it that mothers love breakfast?
Whatever the reason,
the second Sunday in May
has become the most popular day of the year to dine out. It's the only day where hard-working moms have a fighting chance at breakfast in bed. Telephone companies record their highest traffic as kids away from home call their mothers -- presumably to discuss breakfast.
Mr Breakfast would like to wish every mother and grandmother a
happy Mother's Day
.
---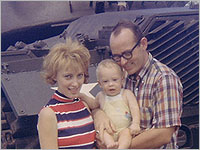 Family Breakfast In 1968
5 Fun Breakfast-In-Bed Ideas
For Kids And Husbands
(Remember kids: always have an adult help you when using the stuff in the kitchen.)
Check out these other 2,800 recipes
to find the perfect breakfast for your mom.
---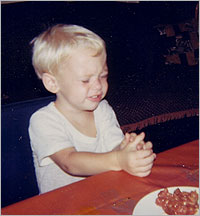 Tiny Mr Breakfast
Mothers Are Like Omelettes
A Poem By Mr Breakfast
When God created mothers
I'm sure he must have said,
"Let's make them just like breakfast...
My favorite daily bread (meal)."
"Let's have them help the children grow
and start their days with caring.
Heavens Son! What a wonderful smell!
What meal are you preparing?"
Jesus, in His chef's chappo,
appeared as from a comet.
In his hand, a splendid dish...
"A thing I call an omelette."
"It's fluffy on the outside (said Jesus)
A treat for nose and eye
But what I think You'll like the most
is the beauty that's inside."
"A treasure of suprises (said Jesus)
In this case, ham and cheese
and a pinch of love and tenderness
like all Our recipes."
God thus raised His magic fork
and gave the dish a try,
"Mmm mmm good indeed," He moaned,
"To this I say... Bullseye!"
"These mothers I'm creating...
This is now my will...
with wonderful suprises
they too shall all be filled!"
"To start the day a loving way (God went on to say)
shall be their tender aim.
So it shall be written.
So I have proclaimed.
So it was from that day on
mothers got their start
the omelettes of our breakfast
in the breakfasts of our heart.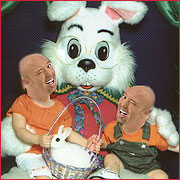 Here's

Young Mr Breakfast

a few years later. We see the beginnings of his trademark appearance.

That unsavory character to his left is his twin brother Mr Does-Not-Like-Breakfast. They were the best of friends until Mr Breakfast's brother turned against the meal that made his brother famous.



Come back to MrBreakfast.com in the coming months to learn more about this amazing story.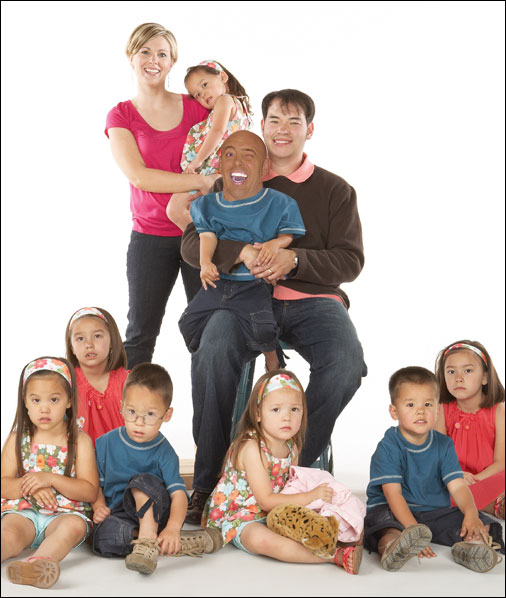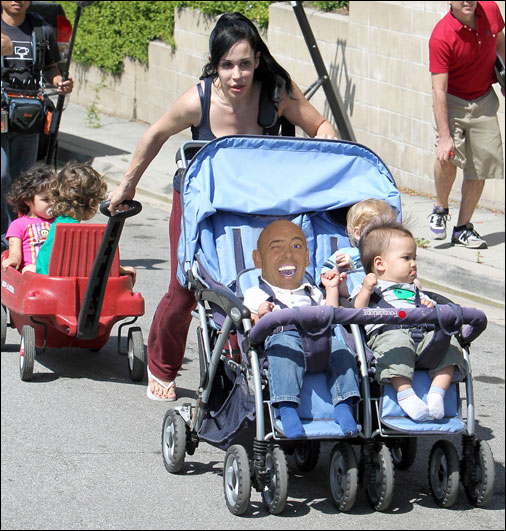 This article was written by Mr Breakfast (aka Eddy Chavey).
The editorial content above may not be reproduced without the written permission of Mr Breakfast.com. Please contact us for reprint requests.
Connect With Mr Breakfast: