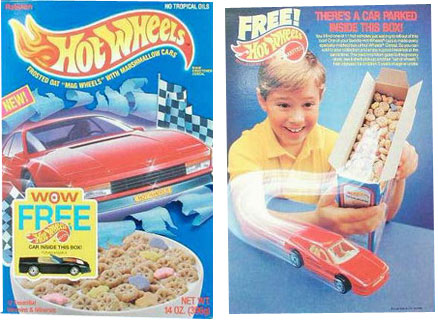 About This Image:
Title: 1990 Hot Wheels Cereal Box
Submitted by Mr Breakfast on 10/1/2008
Comment from submitter:
From 1990, the front and back of a box of Ralston's Hot Wheels cereal. The main cereal pieces were shaped like wheels and looked a little like Honeycomb pieces. The marshmallows were pink, blue and purple and were shaped like little cars.