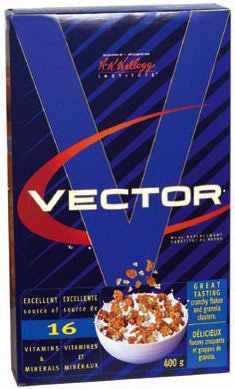 About This Image:
Title: Vector Cereal Box
Submitted by pancakegirl on 11/25/2008
Comment from submitter:
This is a box of Kellogg's Vector Meal Replacement cereal. It's available in Canada. It's seems funny that they call it a "meal replacement". Don't most people consider a bowl of cereal to be a meal?