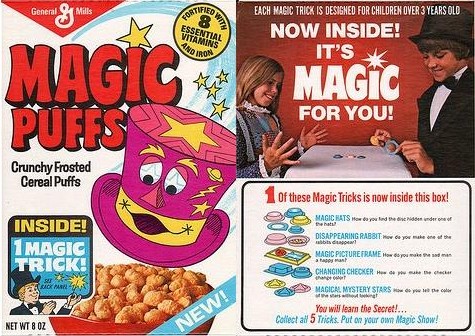 About This Image:
Title: Magic Puffs Magic Trick Box
Submitted by jeffrey on 11/1/2010
Comment from submitter:
From General Mills, a box of Magic Puffs Cereal ("Crunchy Frosted Cereal Puffs") with one magic trick free inside. "Each magic trick is designed for children under 3 years old... Now Inside! It's magic for you!"