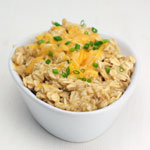 Billbo's Cheddar Oatmeal
2 cups oats
1 chunk cheddar cheese
sugar - to taste
1 cup milk
I love the idea of savory oatmeal for breakfast. This recipe has received a number of positive reviews since it was submitted to the site in 2008. So, I decided to give it a try this morning. First off, the ingredients need more specification. I used 3 ounces of cheese (about 3/4 cup when shredded). I doubled the amount of milk and used about 2 teaspoons of sugar.
This recipe definitely belongs in our Experimental category. At first taste, it's a little startling. You don't expect the taste of cheese with oats. On second taste, you begin to understand how other people like this, even if you don't personally love it. Oddly enough, it's the sugar that makes this oatmeal work. It helps bridge the gap between the sweet oatmeal you're used to and the savory flavors you're facing. I doubt I'll ever make this again, but it was fun for one time. Overall: It wasn't gross, but it wasn't great. (This recipe was tested and photographed in March 2014.)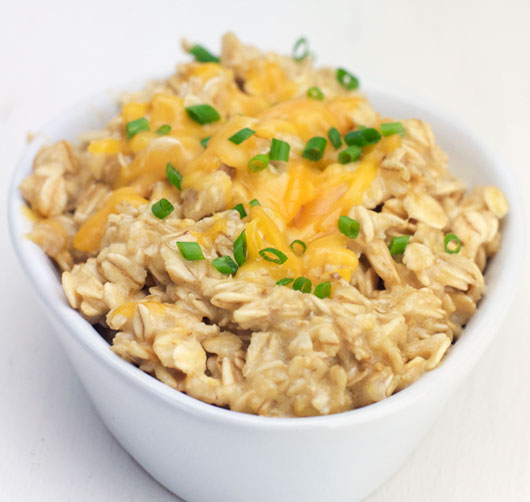 How To Make Billbo's Cheddar Oatmeal
(Instructions From Original Submitter)
Grate a chunk cheese and place in a microwaveable bowl. Add 2 cups of oats and a cup of milk to the bowl then sprinkle a bunch of sugar in the bowl.
Microwave for 2 minutes and eat.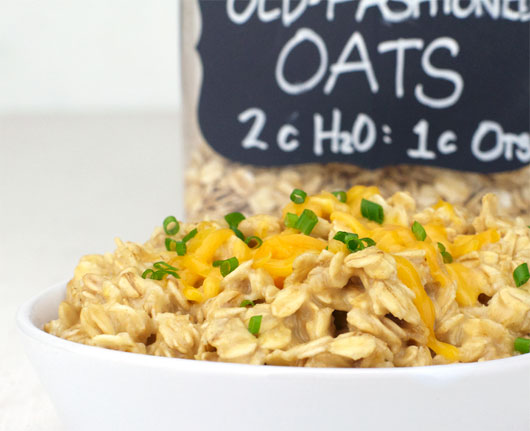 An unusual oatmeal concoction because it has Cheddar cheese and sugar. A blend of sweet and savory for the adventurous. So yummy.
Mr Breakfast would like to thank
bilbo
for this recipe.
Comments About This Recipe
What do you think of Billbo's Cheddar Oatmeal?
Overall Average Rating =

(out of 5)

From hi
Almost perfect. I used water (no milk) and no sugar. Just oats and sharp cheddar.

Comment submitted: 11/26/2019 (#20881)



From Hoobaka
Toast the oats in the pan before boiling water until you get that nutty aroma.

Comment submitted: 9/7/2019 (#20849)



From Ben H.

Too weird for me.

Comment submitted: 7/5/2017 (#20351)



From Mr Fit

I'm not fond of this idea, because it takes a healthy breakfast food and makes it unhealthy. Oatmeal is perfect as is.

Comment submitted: 1/24/2017 (#20182)





From autumn moon (Team Breakfast Member)
When I first saw the title of the recipe, I have to admit my reaction was "Ewww", but then my son encouraged me to give this a try and to my surprise I really liked it. It's a nice change from the sweet versions as "Imagill" mentioned. Thanks for something different and yummy. By the way, you need sharp or aged cheddar cheese to make this really yummy.

Comment submitted: 5/11/2011 (#12668)



From ChevyGurl

Is this seriously one serving? 2 cups of dry oatmeal for one person plus a "chunk" of cheese, 1 cup of milk and an unspecified amount of sugar? That's about 1000 calories in just one meal. This recipe takes the perfect breakfast food and turns it into the reason so many Americans are overweight. Unless you are trying to gain weight fast this recipe should be divided into four servings. According to the oatmeal box- one serving is 1/2 cup dry oats (before they soak up all the milk and become twice that size) not 2 cups.

Comment submitted: 2/19/2011 (#12153)





From kissymom (Team Breakfast Member)
I hate oatmeal and all the standard "fixes" for it. I just finished my very first entire bowl of oatmeal with cheddar. Thanks for the idea. - Angie

Comment submitted: 2/1/2010 (#9588)



From jennar
This recipe is amazing. I love CHEESE!!!!

Comment submitted: 12/12/2009 (#9216)



From Hungry Guy

Should oatmeal be a meal itself or served with other things? When eating a bowl of oatmeal for breakfast I find myself extremely hungry 2 hours later unless I have some sort of protein.

Comment submitted: 8/19/2009 (#8570)



From need

If you are cooking for 12 peoples how much oatmeal would you use and cheddar sugar and milk?

Comment submitted: 3/27/2009 (#7843)





From lmagill (Team Breakfast Member)
I just started doing this 'cause I LOVE oatmeal but was getting tired of the sweet versions (though I never add sugar, just fruit & usually nuts). This is GREAT. I often add a finely chopped green onion and/or parsley plus a good dose of black pepper. Right now it's my fav dinner.

Comment submitted: 3/10/2009 (#7743)



From JennaC
I never thought of this, but good Lord... it's amazing. My life is changed. :D

Comment submitted: 3/9/2009 (#7742)



From Amanda

I JUST added cheddar to my oatmeal. It was DELICIOUS.

Comment submitted: 2/23/2009 (#7646)



From lars

Is this recipe for real? Has anyone ever had cheese and oatmeal? I'm seriously wondering... thinking if Mr Breakfast should delete this one or not.

Comment submitted: 12/13/2008 (#7118)




---
Connect With Mr Breakfast: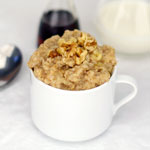 Pancake Oatmeal


Chocolate Chip Oatmeal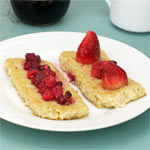 Fried Oatmeal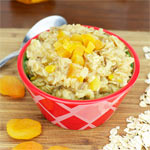 Apricot Honey Oatmeal