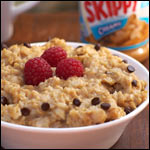 Peanut Butter Oatmeal
1/2 cup oatmeal
3 Tablespoons of peanut butter
2 Tablespoons of maple syrup
Cook oatmeal according to package directions. Meanwhile place peanut butter and maple syrup in a cereal bowl. When oatmeal is done simply pour into bowl and stir.
Note From Mr Breakfast:

Thanks to "Muffin" for submitting this recipe. I've tried it many times now. It's easy and very versatile. The added maple syrup isn't really necessary because peanut butter on its own makes this a great oatmeal. But if you do want to jazz it up, also try a Tablespoon of your favorite jam or a little sprinkle of mini chocolate chips. This oatmeal also works beautifully with sliced bananas or fresh berries on top.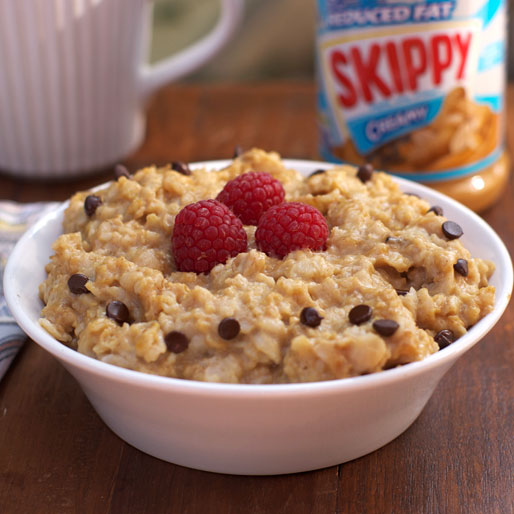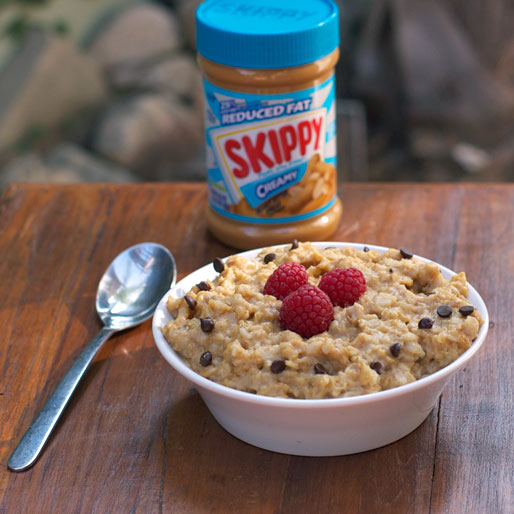 Try 2 tablespoons of honey instead of the maple syrup for an interesting twist.
Mr Breakfast would like to thank
muffin
for this recipe.
Comments About This Recipe
What do you think of Peanut Butter Oatmeal?
Overall Average Rating =

(out of 5)




From blondy

Have to try with Nutella... either sub for peanut butter or half and half... sounds good... yum.

Comment submitted: 10/13/2013 (#16826)





From Leena (Team Breakfast Member)
Very delicious :) Yummmmmmy!

Comment submitted: 9/17/2012 (#14444)



From Steph <3
It is amazing! Love it so much. I used to hate oatmeal but now I don't because of this combination! Thanks!

Comment submitted: 6/23/2012 (#14076)



From maxine
I love oatmeal... never tried it with peanut butter before. Delicious. Thanks for sharing.

Comment submitted: 12/22/2011 (#13334)



From Aric
I eat it with jif extra crunchy peanut butter, about 2-3 tbsp depending on your preference. It gives the oatmeal a little bit of salt, sugar, and texture. It's not bad, if your trying to eat healthier - thought of course, there are better-for-you peanut butters than jif.

Comment submitted: 9/17/2011 (#12919)



From Beibs
I like it very much! Replace the syrup with strawberry jam for a peanut butter and jelly oatmeal, a big favorite of mine.

Comment submitted: 2/13/2011 (#12124)



From goof
WOW I really think this recipe is scrumchus and has a little zing of its own thank you very very very very MUCH.

Comment submitted: 2/12/2011 (#12103)





From themadhatter106 (Team Breakfast Member)
Wow, excellent! I never thought of adding peanut butter to oatmeal. Adds a good amount of extra protein to fill you up. Instead of using maple syrup I cut up a banana and put it in there, good for a healthy alternative to maple syrup.

Comment submitted: 1/21/2011 (#11957)



From tigger

Good idea! I'm loving the taste of peanut butter with maple. Awesome combination.

Comment submitted: 1/19/2011 (#11949)



From H. Monkee
Delicious, nutritious, scrumptious, delectuous.

Comment submitted: 1/19/2011 (#11946)



From RJones
TOO much peanut butter in this recipe. Cut it down for sure! And make sure to add something in for texture - I used some toasted almonds I had in my pantry.

Comment submitted: 1/15/2011 (#11916)





From AlizeElizabeth (Team Breakfast Member)

Sounds AWESOME! Im making this for breakfast tomorrow :)

Comment submitted: 1/6/2011 (#11859)



From mike
This is like having a freshly baked cookie for breakfast.

Comment submitted: 12/15/2010 (#11726)



From unicorn
I grew up on peanut butter and oatmeal. I use to put either grape jelly or bananas in mine as a topper.

Comment submitted: 12/15/2010 (#11718)



From Ryne
Awesome idea! I'd recommend less peanut butter, though. I was worried when I compared this recipe to another that said only one tbsp of peanut butter, so instead of 6 tbsps (I made twice the amount), I did 4 tbsp (2 per 1/2 cup) and it is still almost too much peanut butter. My first bite before it was fully melted tasted like I was eating straight peanut butter out of the jar. Still amazing, though! I'm a college student out of food and saw that I had some oatmeal packets so I started recipe hunting. Thanks!

Comment submitted: 11/8/2010 (#11526)



From IloveThisRecipe
This is soo awesome!!! I eat it for breakfast AT LEAST once every couple of days... this is the best oatmeal recipe you'll ever find.

Comment submitted: 10/14/2010 (#11383)



From Eat Right
I, too, am eating this as I type. I only used 1 tbsp of Smart Balance crunchy peanut butter and a few drizzles of honey. Taste delicious and is filling.

Comment submitted: 9/25/2010 (#11284)



From kristina
Delicious! Use pb2 powdered peanut butter to cut some fat out. So great

Comment submitted: 9/7/2010 (#11181)



From PetitDejeuner
A little too sweet for my tastes. I will usually cook the oats in the microwave, add in some unsalted peanuts the last minute (effectively toasting them), then stir in the peanut butter when it's done cooking.

Comment submitted: 7/6/2010 (#10847)



From crazyboysmama
Heck, yeah!!!!

Comment submitted: 7/3/2010 (#10818)



View all 39 comments for this recipe.



---
Connect With Mr Breakfast: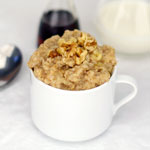 Pancake Oatmeal


Chocolate Chip Oatmeal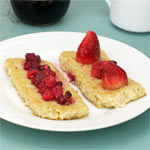 Fried Oatmeal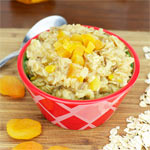 Apricot Honey Oatmeal

Check out our favorite vintage recipes from old magazine ads and recipe cards.
Click here
.