Peanut Butter Oatmeal

(1 serving)

1/2 cup oatmeal
3 Tablespoons of peanut butter
2 Tablespoons of maple syrup
Cook oatmeal according to package directions. Meanwhile place peanut butter and maple syrup in a cereal bowl. When oatmeal is done simply pour into bowl and stir.


Note From Mr Breakfast:

Thanks to "Muffin" for submitting this recipe. I've tried it many times now. It's easy and very versatile. The added maple syrup isn't really necessary because peanut butter on its own makes this a great oatmeal. But if you do want to jazz it up, also try a Tablespoon of your favorite jam or a little sprinkle of mini chocolate chips. This oatmeal also works beautifully with sliced bananas or fresh berries on top.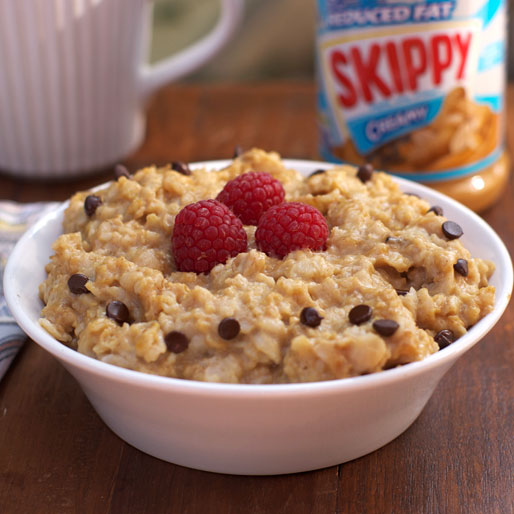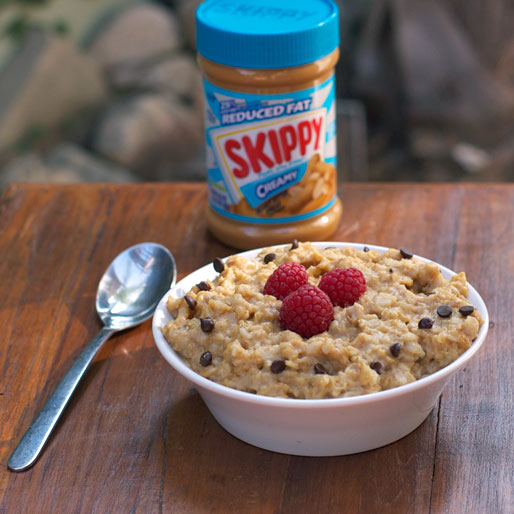 Try 2 tablespoons of honey instead of the maple syrup for an interesting twist.




Mr Breakfast would like to thank muffin for this recipe.

Recipe number 184. Submitted 5/5/2002.