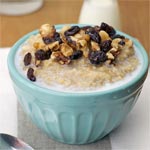 Sweet Scottish Oatmeal
4 cups water
1/2 teaspoon salt
1 cup Irish or Scottish oatmeal
2 Tablespoons unsalted butter
1 Tablespoon brown sugar
2 cups cold milk or buttermilk
More than anything, this recipe is a good tutorial on how to make steel-cut (or Irish) oats in a very easy manor. The constancy of the oats was nearly perfect. It had a combined oatmeal texture, but each little groat maintained a little pop. I did find a little more sweetness was preferable so I simply doubled the brown sugar. It's really the minimal amount of butter that makes this recipe great. It's less than 1 Tablespoon butter per serving, but it makes the oatmeal taste indulgent and wipes away those impressions that oatmeal can be boring. (This recipe was submitted in 2005. It was tested and photographed in February 2014.)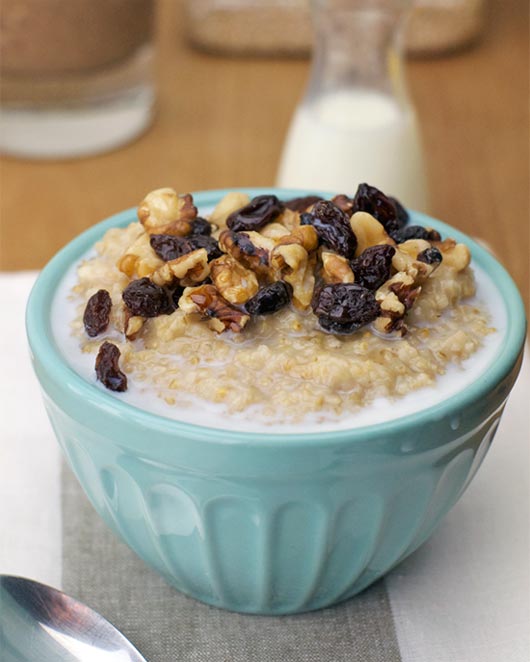 How To Make Sweet Scottish Oatmeal
In a large saucepan, bring water and salt to a rolling boil. Stir in oats slow enough that that you don't interrupt the boil. Continue to stir one minute as it boils.
Turn burner down to simmer. Partially cover the pan. Simmer for 30 more minutes - stirring every 10.
Stir in the brown sugar and butter right before serving.
Serve with cold milk or buttermilk.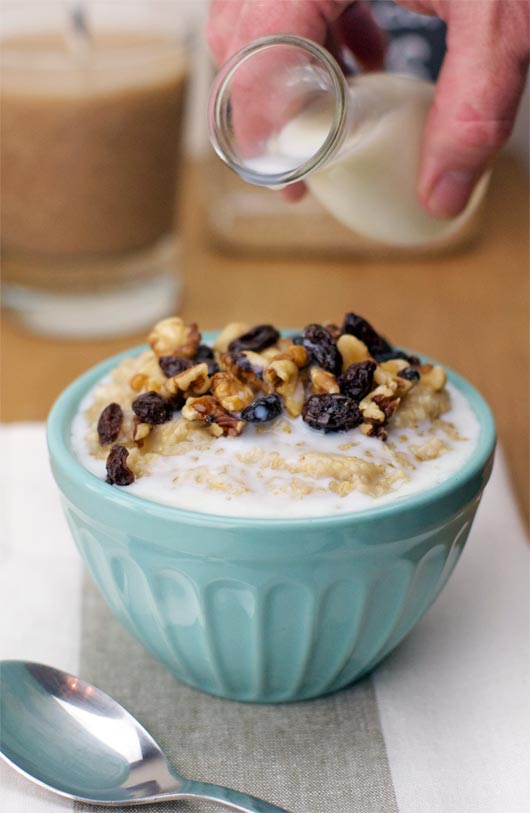 Note: You can use salted butter in this recipe, just cut the salt you add to the water to a pinch.

This is oatmeal made the hardcore Scottish way. In Scottland, they even use two bowls... one for the oatmeal and one for the milk. You take a spoon of oats then dip it in the milk. Then you get hot and cold temperatures in every bite.
Mr Breakfast would like to thank
mr_bfast_lover
for this recipe.
Comments About This Recipe
What do you think of Sweet Scottish Oatmeal?
From bfast_4_life

AMAZING and DELICIOUS!!! I've been making this recipe every day since I discovered it! Can't get enough! I've also added honey, cinnamon, blueberries, raspberries, strawberries and sliced bananas! Topped off with a tall glass of ice cold milk! It doesn't get any better than that!

Comment submitted: 3/12/2012 (#13667)



From Wolfman

I love Scottish oatmeal stired with a spurtle and served hot with a light sprinkle of brown sugar around the edge of the bowl, and just a very small amount of milk. Or as Vermonter''s do, set your oats, usually rolled, to soak in real maple syrup all night, then cook as usual the following morning for a great taste treat.

Comment submitted: 11/23/2007 (#4046)



From Richard

Can you eat oatmeal out of the box without cooking it along with a little sweetner, such as maple surup, and will it be as nutritious. Thanks Richard --julian3@flash.net

Comment submitted: 8/7/2007 (#3340)



From Born Scot

A quick culture comment: no self-respecting Scot would ever put sugar (or butter) on their porridge. It's nothing but salt and milk. Down in England, however, it's another matter. But don't call it Scottish -- it's not.

Comment submitted: 1/15/2007 (#1215)




---
Connect With Mr Breakfast: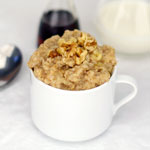 Pancake Oatmeal


Chocolate Chip Oatmeal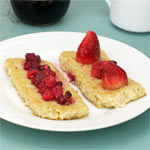 Fried Oatmeal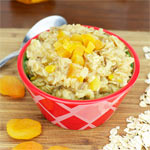 Apricot Honey Oatmeal