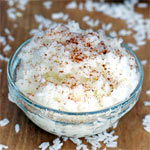 Breakfast Rice (Hot Cereal)
4 cups cooked rice
milk (a couple Tablespoons per serving)
sugar (1 or 2 Tablespoons per serving)
butter (to taste per serving)
cinnamon (a sprinkle per serving)
This hot cereal was tasty and very comforting. It reminded me of being a kid, even though I have no concrete memories of eating rice for breakfast in my youth. Preparation is incredibly simple if you have leftover rice. If desired, a spoonful of raisins in each serving is a nice addition. The recipe as submitted didn't specify exact ingredient amounts. Following the recipe, I'll list the amounts that I used. In the end, this is basically a fun and different way to enjoy rice. I recommend it. (This recipe was submitted in 2004. It was tested and photographed in August 2014.)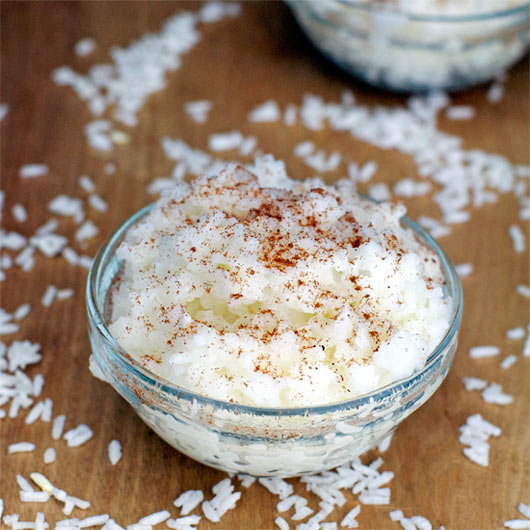 How To Make Breakfast Rice (Hot Cereal)
If the rice is cold, put in the top of the double boiler with the other ingredients and heat until it reaches a nice serving temperature. If rice is already hot, put in individual bowls and just add the other ingredients and mix.
I add the cinnamon last and and stir to make a swirl pattern so it looks nice.
Additional Note From Mr Breakfast:

For the 4 cups of of rice, I used 3 Tablespoons milk, 1 Tablespoon sugar and 1 Tablespoon butter. I topped each serving with a sprinkle of a 50/50 cinnamon and sugar mix. When it comes to sugar, a little goes a long way. It only takes bit to sweeten it, so I suggest starting with about 1 teaspoon per serving and increasing from there as you see fit.

Try using brown sugar in place of the regular sugar and a Tablespoon of maple syrup in place of the cinnamon for a different variation.
Mr Breakfast would like to thank
MamaMia
for this recipe.
Comments About This Recipe
What do you think of Breakfast Rice (Hot Cereal)?
Overall Average Rating =

(out of 5)

From Skii

Stole my dads recipe he made when he was a kid with his father. Lol.

Comment submitted: 9/7/2020 (#21006)



From Casper
It was a lot better after I added some cardamom to it.

Comment submitted: 8/13/2019 (#20827)



From MrsDonaldson
My mom used to make this for us in a rush before school in the mornings! Going to make it now!

Comment submitted: 8/12/2019 (#20826)



From Soy Boy
This isn't a healthy breakfast. This is dessert.

Comment submitted: 2/8/2019 (#20721)



From LDE
Breakfast rice was always a staple growing up in rural Indiana, and was always served with Cinnamon toast.

Comment submitted: 4/5/2018 (#20545)



From Switz
Just like I used to have when I was a kid. Love it.

Comment submitted: 5/10/2017 (#20286)



From Marinara

Making this for breakfast tomorrow. Will add some homemade applesauce (no sugar) and mix in some vanilla yogurt.

Comment submitted: 4/11/2017 (#20249)



From missebbie
I guess it is where I grew up. We called this rice milk and I for one LOVED it. Every time we would have rice for dinner, rice milk for b-fast was assured.

Comment submitted: 2/29/2016 (#19810)





From foojoy (Team Breakfast Member)
Nice!!!

Comment submitted: 2/7/2011 (#12076)





From cgarnes (Team Breakfast Member)

Gosh, am I glad that I found this website! I was craving breakfast rice this morning (like mom used to make), but is there a way that I can save time and make it in my rice cooker - all in one step?

Seriously, I'm a novice. Not a cook at all, but I'm reallyy curious, and very serious. Is it possible?

Comment submitted: 3/29/2009 (#7852)



From YumYumYumYum!!!
Love it! I had it ever since I was a kid and still love it now.

Comment submitted: 5/31/2008 (#5413)





From Elevensees (Team Breakfast Member)
Kick up the flavor even more by using Carnation Evaporated Milk - my mother used it - it's excellent. Don't want the fat? Use the low fat version. You'll love it.

Comment submitted: 5/1/2008 (#5160)



From mologna
This was what my mom fed me whenever I was sick as a little kid. Now it just makes me feel better whenever I eat it.

Comment submitted: 2/2/2008 (#4538)



From woodsprite63
Even cold, this Rice is great. Like thin rice pudding. Talk about a comfort food! Yum!!!

Comment submitted: 5/14/2007 (#2399)



From Yummy
Top it with some shredded coconut and crushed pineapple. Yummy!

Comment submitted: 10/17/2006 (#515)




---
Connect With Mr Breakfast: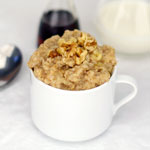 Pancake Oatmeal


Chocolate Chip Oatmeal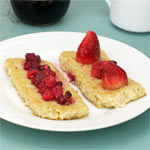 Fried Oatmeal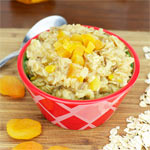 Apricot Honey Oatmeal

Our list of the best cereal premiums of all time.
Click here
.