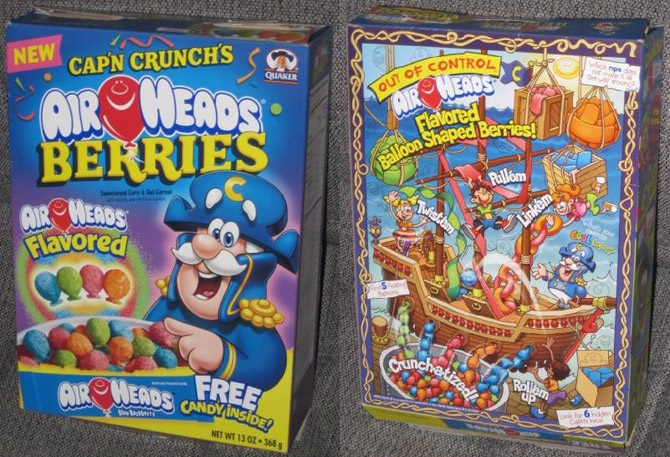 About This Image:
Title: Airheads Berries Cereal Box
Submitted by jeffrey on 11/14/2010
Comment from submitter:
The front and back of a box of Cap'n Crunch's AirHeads Berries cereal from Quaker. This box had free AirHeads candy inside and an activity panel on the back titled, "Out Of Control AirHeads Flavored Balloon Shaped Berries!" From 2001.