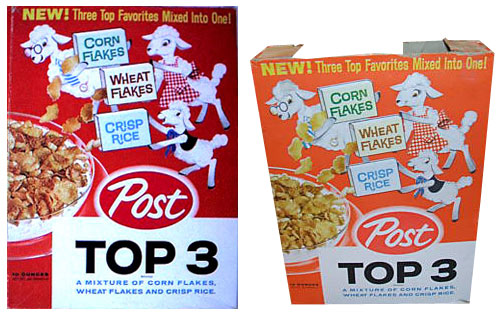 About This Image:
Title: Original Top 3 Box
Submitted by Mr Breakfast on 9/15/2008
Comment from submitter:
This was the original box for Top 3 Cereal from Post. It came out in 1960 and features 3 sheep which look like family: father, mother and son. The cereal combined corn flakes, wheat flakes and crisp rice.