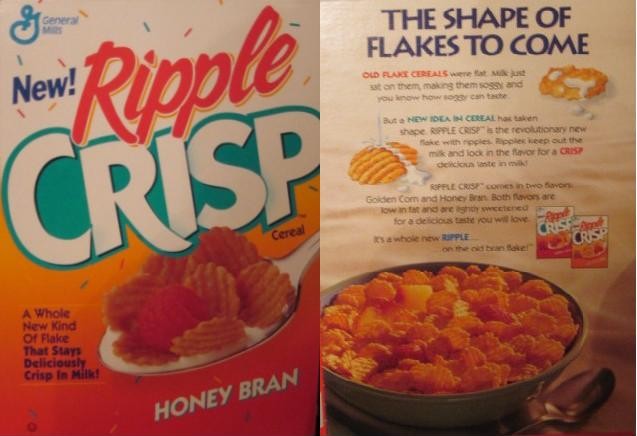 About This Image:
Title: Honey Bran Ripple Crisp Box
Submitted by jeffrey on 2/6/2011
Comment from submitter:
The front and back of a box of Honey Bran Ripple Crisp cereal from General Mills... "The Shape Of Flakes To Come... Old flake cereals were flat. Milk just sat on them, making them soggy... But a new idea in cereal has taken shape."