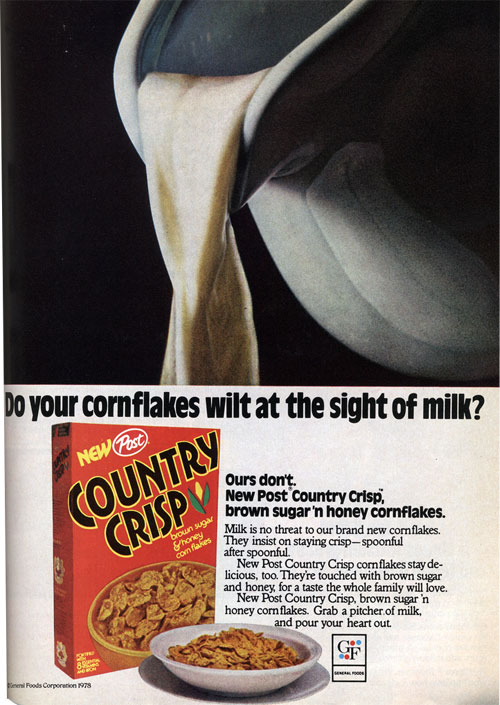 About This Image:
Title: 1978 Country Crisp Ad
Submitted by Mr Breakfast on 9/25/2008
Comment from submitter:
This 1978 advertisement for Post's County Crisp cereal has the heading "Do your cornflakes wilt at the site of milk?" The text answers back, "Ours don't. New Post Country Crisp brown sugar 'n honey cornflakes."