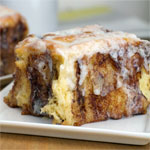 Soft Cinnamon Rolls
Dough Mixture:
4 large eggs
6 ounces sugar (a little less than 1 cup)
1 teaspoon fine salt
2 cups milk (lukewarm)
1/2 cup butter - softened
8 cups all-purpose flour - divided
2 Tablespoons yeast (or 2 small packets)


Filling:
1/2 cup butter - softened
1 and 1/2 cups brown sugar
3 Tablespoons ground cinnamon
1 cup chopped pecans - optional


Icing:
4 cups powdered sugar
1/2 cup butter - softened
2/3 cup warm milk
1 Tablespoon vanilla extract or 2 teaspoons almond extract
I made these for my wife for her birthday. For months, we'd been searching for quality cinnamon rolls from bakeries and grocery stores. This recipe blew everything else away. They are devilishly-decadent, decidedly-homemade and just plain delicious. I opted to skip the optional nuts and I used vanilla extract in the glaze instead of almond extract. Final verdict: I can't wait to make these again. Please see additional cooking notes following the recipe. (This recipe was submitted in 2010. It was tested and photographed in July 2014.)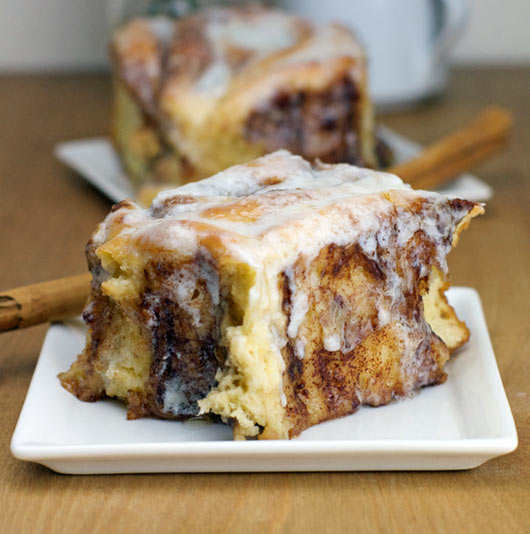 How To Make Soft Cinnamon Rolls
For Dough Mixture:
In a large bowl beat the eggs, sugar and salt. Combine the warm milk and butter and add to the egg mixture. Slowly add 4 cups flour and beat well. Add the yeast and mix thoroughly. Add the remaining 4 cups flour and mix on medium speed for 7 minutes. Place the dough in an oiled bowl and cover with plastic wrap. Let the dough rise to double its size, about 1 hour and 15 minutes.
For the Filling:
Spread butter over the dough and sprinkle entire surface with brown sugar, cinnamon and chopped pecans (if using). Roll the dough into a cylinder shape starting with the bottom edge, and then cut into 12 slices. Place the slices onto an oiled pan and bake at 350 degrees F for 25 to 30 minutes. Cool and cover with icing.
For the Icing:
Whisk until thoroughly combined. Add additional milk to thin icing as needed.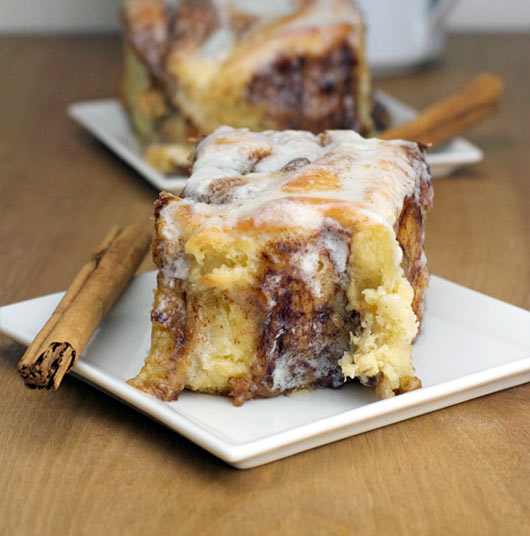 Cooking Notes From Mr Breakfast:
I used a 9x9-inch pan for baking. A larger pan would work, but itís probably best not to go smaller.
When rolling out the dough, aim to create a rectangle about thatís about 16 inches by 10 inches.
After you butter the dough and sprinkle on the cinnamon and brown sugar, roll the dough tightly starting at the longest side toward the opposite long side. Once rolled, pinch the edge of the dough into the roll to help keep the pieces together once you cut them.
I cut my individual roll slices to be about 1 and 1/2 inches thick. That gave me 16 rolls.
Place the rolls fairly tightly together in the pan.
If you have too many rolls for the pan you use, just put any remaining pieces in greased muffin cups and cook them alongside the pan of rolls. Youíll want to remove the muffin tin about 5 minutes earlier than the pan as they will cook faster as muffins.
The rolls seen on this page took exactly 29 minutes to bake.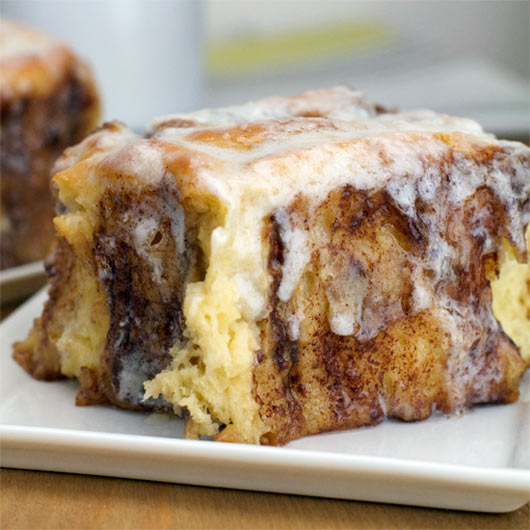 Below is what it looks like when the cinnamon rolls are baked in a muffin tin: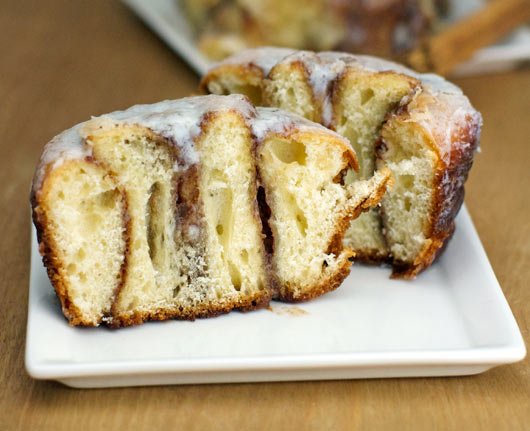 These cinnamon rolls with a sweet icing are delicious and very soft. Enjoy them with family and friends.
Mr Breakfast would like to thank
callie789
for this recipe.
Comments About This Recipe
What do you think of Soft Cinnamon Rolls?
Overall Average Rating =
(out of 5)

From Mrs Happy (Team Breakfast Member)
Perfection! Your notes at the end were very helpful.

Comment submitted: 1/21/2017 (#20205)



From KatieByrne

For the yeast, you just add it straight to the flour? Shouldn't the yeast be added to the hot milk so it can dissolve? I love Cinnamon Rolls and have made a lot of them; but I'm always looking to improve them! This is the first recipe I have found that does this? Thanks! Catherine

Comment submitted: 7/5/2016 (#19984)



From shelley
Tip for cutting the dough. When you have it rolled in to a cylinder, instead of using a knife, which will squish the roll, use dental floss. Take a length about 18 inches long, slide under the cylinder at the desired size and cross over the ends above the cylinder and squeeze them until the dough is cut. Nice and clean and NO SQUISHING.:)

Comment submitted: 7/20/2014 (#18936)



From reeny

To mix the dough, do you use a paddle or a dough hook?

Note From Mr Breakfast:
I used a paddle until the dough came together (about 1 minute) and then switched to the hook (about 6 minutes).

Comment submitted: 7/19/2014 (#18934)





From bobby (Team Breakfast Member)
I agree with @Coop. Just a teaspoon of almond extract is all you need. Taste the icing as you make it for best results. Besides that, good recipe Callie!

Comment submitted: 10/1/2013 (#16680)





From callie789 (Team Breakfast Member)

Thank-you for the comment. It is better with less almond extract I realized. You could use my recipe with less or just find another some where else. Just don't use that much. It is true. Thanks again.

Comment submitted: 6/12/2010 (#10667)



From L.L. Coop
You may want to look up a recipe for the icing or use less almond extract because it has a strong flavor and is very overpowering in my opinion.

Comment submitted: 5/31/2010 (#10593)




---
Connect With Mr Breakfast: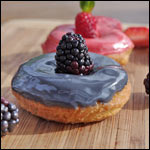 Berry Delicious Cake Donuts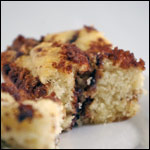 Cinnamon Flop (Coffee Cake)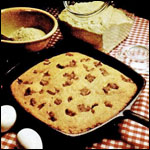 Bacon Spider Bread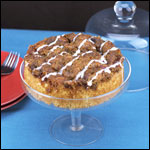 Strawberry Jam Coffee Cake

When's the last time you had breakfast in a cup made of bacon?
Click here
.