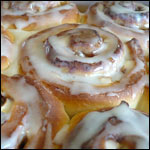 Homemade Cinnamon Rolls
3 teaspoons ground cinnamon
2 and 1/4 cups dark brown sugar


1 cup milk
1/2 cup butter - softened
1 cup water
1 Tablespoon active dry yeast
1 cup white sugar
1 teaspoon salt
2 large eggs - beaten
6 cups all-purpose flour


1/2 cup additional butter - softened


1 and 3/4 cups confectioners' sugar
1 3-ounce package cream cheese - softened
1 Tablespoon additional butter - softened
3/4 teaspoon vanilla extract
3 Tablespoons milk
This recipe makes 2 dozen rolls.
In a medium bowl, combine the cinnamon and brown sugar. Set aside.
In a small sauce pan, heat the milk to a low-rolling boil. Immediately remove from heat and stir in 1/2 cup of butter until dissolved. Stir in the water and let set until the temperature is a bit above room temperature - ideally 105 to 110 degrees.
In a large mixing bowl, combine the milk mixture with the yeast, white sugar, salt, beaten eggs and 2 cups of the flour. Using an electric beater on the low setting, beat this mixture until well combined. Continue to beat in the rest of the flour a quarter cup at a time until it's all in. Let the dough stand in the bowl for 5 minutes.
Turn the dough out onto a well-floured flat surface. With a rolling pin, knead the dough until it's smooth and elastic... patience... this will take about 10 minutes.
Divide the dough into two equal pieces. Roll each of these piece into a rectangle about 12 inches by 9 inches. Spread each rectangle with a quarter cup of softened butter and sprinkle each with equal amounts of the cinnamon and brown sugar mixture you made at the start.
Now, roll each of the rectangles up into a tube (think of the rectangles as a piece of paper... roll the bottom of the page up to the top of the page). Cut each roll into 12 equal pieces (a little flour on the knife will help).
Prepare two 9 x 13 deep baking pans with a generous coating of cooking spray. Place the roll slices, cut-side-down, in the pans. Cover with plastic wrap and let the rolls rise at room temperature for 1 and 1/2 hours.
* You can also let the rolls rise overnight in the refrigerator if desired.
After an hour, the rolls should be almost double in size. Preheat the oven to 375 degrees.
Bake the rolls for 20 to 25 minutes or until golden brown.
As they bake, prepare the topping:
In a medium bowl, mix together the confectioner's sugar, cream cheese, 1 Tablespoons of butter and vanilla. Drizzle in the milk until the consistency is like softened butter (you might not use the entire 3 Tablespoons of milk).
Let the rolls set for at least 10 minutes before frosting. Spread the topping mixture evenly over the rolls.
Your done! Enjoy!

This is a great proven recipe to make cinnamon rolls from scratch. It takes some time and effort but the results are well worth it.
Mr Breakfast would like to thank
MotherBreakfast
for this recipe.
Comments About This Recipe
What do you think of Homemade Cinnamon Rolls?
Overall Average Rating =
(out of 5)

From AudStine08 (Team Breakfast Member)
I love this recipe!! I've made these at least a dozen times! I follow the recipe exactly. The rolls ALWAYS come out so moist and chewy! Don't change a thing!

Comment submitted: 7/7/2013 (#16123)



From Lolly P.
Was great just as written. I considered doubling the icing as a couple people suggested, but it didn't need it in my opinion. They were plenty sweet and very delicious.

Comment submitted: 2/2/2013 (#15128)



From Beth-NY
Made it and also added walnuts and doubled the icing from the suggestions in the comments. It was my first time making c-rolls without biscuits from a tube. It was a big hit at our Sunday brunch. I weigh more today, but I'm still smiling! :) - Beth (NY)

Comment submitted: 9/26/2011 (#12939)



From N. Quest
Turned out very good. I agree with Memphis to double the icing. As long as you're making it, you might as well make it gooey and great.

Comment submitted: 6/25/2010 (#10764)



From Memphis, TN
We made this for dessert. I don't think you should recommend it for breakfast. I liked the rolls a lot. I will probably double the icing if I made it again.

Comment submitted: 10/9/2008 (#6564)



From Leona
Wow. Wow. Wow. This was a huge hit this morning. The only modification I made was adding some crushed toasted walnuts to the cinnamon sugar mixture in the center. Thanks you for a wonderful recipe.

Comment submitted: 10/5/2008 (#6538)




---
Connect With Mr Breakfast: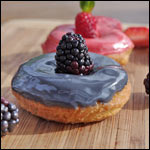 Berry Delicious Cake Donuts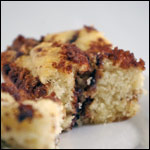 Cinnamon Flop (Coffee Cake)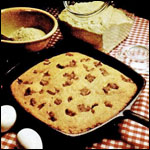 Bacon Spider Bread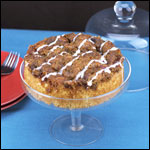 Strawberry Jam Coffee Cake

Check out our favorite vintage recipes from old magazine ads and recipe cards.
Click here
.