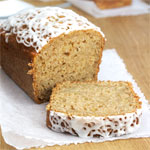 Apple Bread
3 cups all-purpose flour
1 teaspoon baking soda
1/4 teaspoon baking powder
1 teaspoon salt
1 teaspoon ground cinnamon
3 large eggs - beaten
3 cups peeled and shredded apple (about 4 apples)
2 cups white sugar
2/3 cup vegetable or canola oil
1 teaspoon vanilla
I loved this recipe. It turned out exceptionally moist and wonderfully flavorful. Next time, I'll consider using 1/2 grated apple and 1/2 chopped apple just to give the bread a more interesting texture. There's a quote from Carl Sagan that says, "If you want to make an apple pie from scratch, you must first create the universe." Fortunately, apple bread is easier. It took about an hour and fifteen minutes from start to finish. (This recipe was submitted in 2007. It was tested and photographed in April 2014.)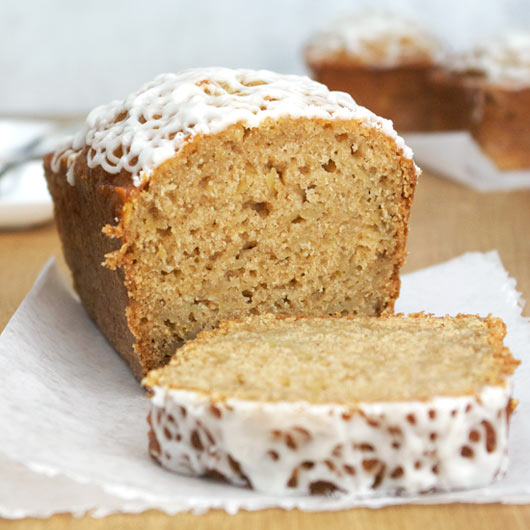 How to Make Apple Bread
Prepare 3 standard 7x3-ish loaf pans with a thin coating of grease or cooking spray and a dusting of flour.
Preheat oven to 325 degrees.
In a large bowl, mix together the flour, baking powder, baking soda, salt and cinnamon.
In a separate bowl, mix together the eggs, shredded apples, sugar, cooking oil and vanilla.
Add wet ingredients to dry ingredients and stir until just mixed and moistened.
The batter should be a touch lumpy. Pour evenly into prepared loaf pans.
Bake for 45 to 55 minutes until a toothpick inserted into the center of a loaf comes out clean.
Allow loaves to cool at least 30 minutes before slicing and serving.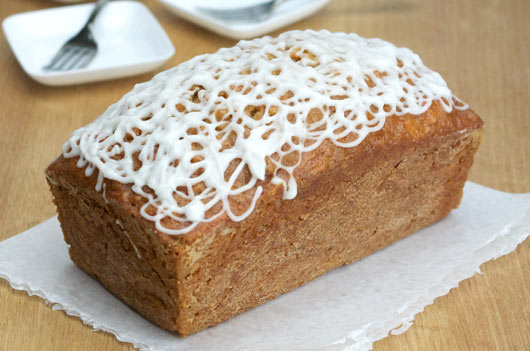 Cooking Notes From Mr Breakfast:
The only change I made to the recipe as submitted was to replace 1/2 of the cooking oil with melted and cooled butter.
You can also make muffins with this recipe. The batter will make about 14 muffins with a cooking time of about 34 minutes. Fill muffin cups 3/4th full.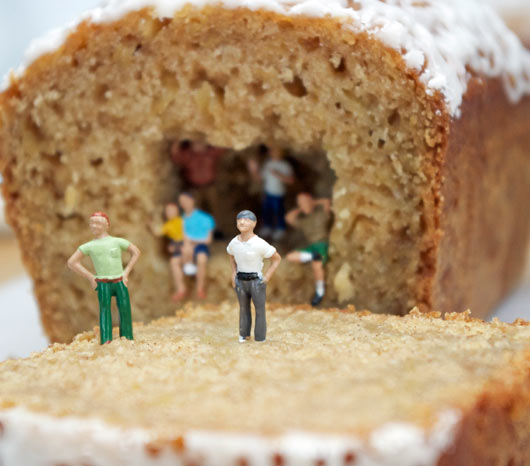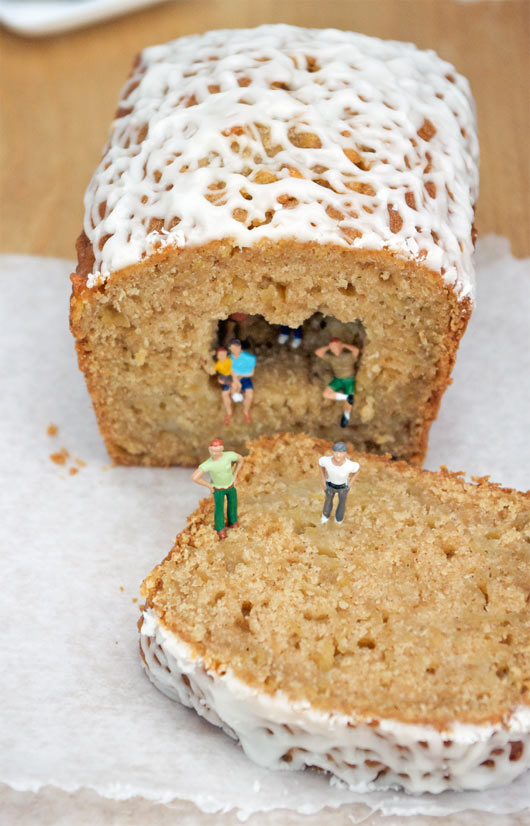 Golden Delicious or Granny Smith apples seem to work best for this breakfast bread. Four medium apples will yield about 3 cups when shredded. This bread is very good in the morning warmed in the toaster oven and served with butter. Also makes great French Toast!
Mr Breakfast would like to thank
MrSpinach
for this recipe.
Comments About This Recipe
What do you think of Apple Bread?
Overall Average Rating =

(out of 5)

From No Nickname
Comment under review by Mr Breakfast. Should appear within 24 hours.

Comment submitted: 10/1/2020 (#21018)



From Beth
Delicious. Added nutmeg and allspice to the batter, and vanilla to the icing. Yum.

Comment submitted: 11/30/2015 (#19676)





From Carlin (Team Breakfast Member)
Thank you! Divine and easy! Used brown sugar, 3 grated apples and 1 chopped and I added raisins soaked in calvados. Really the best I have made!

Comment submitted: 11/9/2015 (#19640)





From lunasatic (Team Breakfast Member)
Great recipe. I threw a handfuls of sliced almonds in batter, then lightly spread on top before baking. Looks pretty and gave it a nice crunch.

Comment submitted: 11/8/2015 (#19637)



From Jengraef

In the oven ask we speak. BUT... What about the frosting drizzle on the top? Where is the recipe for that?

Comment submitted: 11/8/2015 (#19636)



From Betty-5

Do you peel the apples first before shredding... or do you leave the peel on?

Comment submitted: 11/7/2015 (#19633)



From Amemoose

I'm just curious if the recipe for the yummilicious frosting is listed on your site somewhere? Thanks!

Comment submitted: 4/28/2015 (#19387)



From My Idea
So many of these recipes for these great sweet breads are similar, in that you can make about the same thing using bananas, pumpkin, or zucchini instead of the apple. I have several and plan to bring it all down to one recipe.

Comment submitted: 10/22/2014 (#19071)



From Sweet Cannela

Love the idea for this bread, it's like a banana bread using apples. Love your photos by the way.

Comment submitted: 6/3/2014 (#18889)



From Michael A.
It smelled great,and the apples made it nice and moist. I would recommend this recipe.

Comment submitted: 3/3/2011 (#12229)



From kelly H.
I think this recipe is good and I really enjoyed the taste of the cinnamon that is in the bread. I actually like the taste and the smell of the cinnamon. It is cool that it made three loafs.

Comment submitted: 3/2/2011 (#12226)



From Moom

I have a question and if possible please answer back. Me and my family really don't like waiting for the bread to cool. As it cools does it get any more done?

Comment submitted: 2/16/2010 (#9777)



From glorious
I liked this recipe!!! That's all I have to say on the subject. Thnx!

Comment submitted: 2/16/2010 (#9724)



From Noah
I made these as loaves, not muffins, and they definitely do not make three tins' worth-- instead split the above across two loaf tins. I used three and hoped filling each tin 60% full would be sufficient (especially since that's the most batter the above recipe makes), but this recipe barely rises during baking, and I ended up with three squat half-loaves. Nevertheless, my coworkers loved the bread, though it's definitely too plain by itself. You need either some flavored apple spread to go with it, or, better yet, a cinnamon crumb topping, which I got from a different muffin recipe on this site. The crumb topping makes a world of difference and makes the bread hugely popular. It's really cool to see all the shredded apple peel in the finished bread, too-- but that's probably just me.

Comment submitted: 10/9/2009 (#8812)



From mrs.eggplant
Best muffins I ever made. One word. Yum.

Comment submitted: 8/18/2008 (#6170)




---
Connect With Mr Breakfast: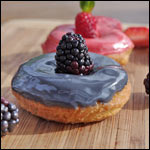 Berry Delicious Cake Donuts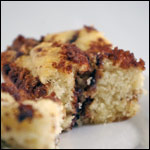 Cinnamon Flop (Coffee Cake)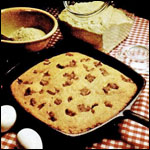 Bacon Spider Bread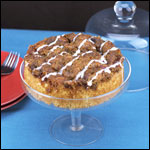 Strawberry Jam Coffee Cake