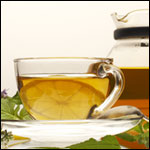 English Breakfast Tea
English Breakfast Tea was actually invented in Edinburgh, Scotland. A tea master by the name of Drysdale came up with the idea of marketing his blend as "Breakfast Tea". The concept soon spread to England where tea had become enormously popular. Like today's fo'-shizzle-my-nizzle Caucasian teens who embrace rap culture, the English of the 19th Century were crazy for anything even remotely Chinese, where tea in it's most purest form originated.* Tea houses in London began adding "English" to the name, and the tea became and remains one of the most popular teas in England.
Columns that reference "English Breakfast Tea":
The editorial content above may not be reproduced without the written permission of Mr Breakfast.com. Please contact us for reprint requests.