Top 10 Pumpkin Breakfast Recipes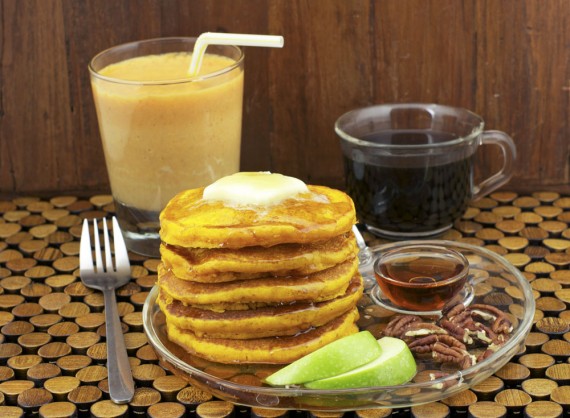 It's officially pumpkin season – a great time of year!  The leaves on the trees are changing to brown and orange.  It's as if the trees are trying to remind us of pumpkins.  (So much better than Spring when they remind us to eat lettuce.)
The holidays are gently breathing down our necks carrying a soothing waft of cinnamon and nutmeg.  Families will soon gather to share memories, merriment and meals. Some will sing the Pumpkin Season Song*.  Others will respectfully bow their heads and offer silent prayers of pumpkin to friends far away.  However you celebrate the pumpkin season, one great truth shines…
Pumpkin for breakfast is the best!  It works in pancakes and waffles… breads and muffins… oatmeal and smoothies.  When combined with the right spices, it adds a flavor of the holidays to just about everything.
These are the top 10 pumpkin breakfast recipes as ranked by visitors to MrBreakfast.com.  Click a pic to see that recipe.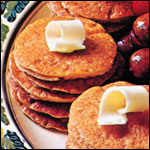 #10 – Pumpkin Puff Pancakes
A classic recipe from 1971 for appetizer-sized pumpkin pancakes.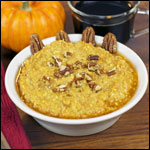 The flavor of pumpkin pie in a bowl of oatmeal topped with crunchy pecans.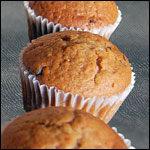 Moist and delicious muffins packed with pumpkin and juicy raisins.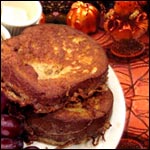 #7 – Pumpkin French Toast
Succulent French toast gets the pumpkin treatment.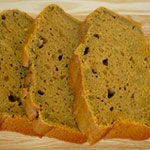 #6 – Pumpkin Bread
It's the banana bread of Autumn! For a nice twist, add chocolate chips.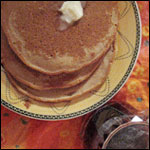 #5 – Buttermilk Pumpkin Pancakes
Pumpkin intermingles with the distinctive flavor of buttermilk for a breakfast your family will love.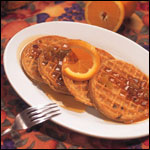 #4 – Pumpkin Waffles
Waffles made from scratch with pumpkin, apples and walnuts.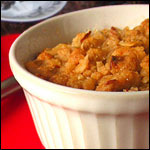 #3 – Baked Pumpkin Pie Oatmeal
Make it, bake it and love it – this oatmeal can be made in individual ramekins or as a casserole.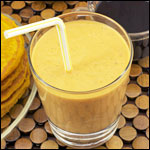 #2 – Pumpkin Milkshake
How about a delicious milkshake for breakfast?  If you stick to the recipe and use low fat milk, it's healthy too.

#1 – Pumpkin Pancakes
An American classic tops our list.  Pumpkin pancakes are great for Halloween, Thanksgiving, Christmas and 361 other days of the year.
Honorable Mention
The following recipes just missed the list:
For even more pumpkin recipes, click here.
For more Halloween recipes, click here.
*The Pumpkin Season Song
"It's Pumpkin Season… what a reason…
to enjoy all the joys of a holiday threesome
"Santa, turkeys and Halloween heathens
join hands and sing that It's Pumpkin Season!"
October 26th is National Pumpkin Day!
It's different from Halloween, so make sure you celebrate twice!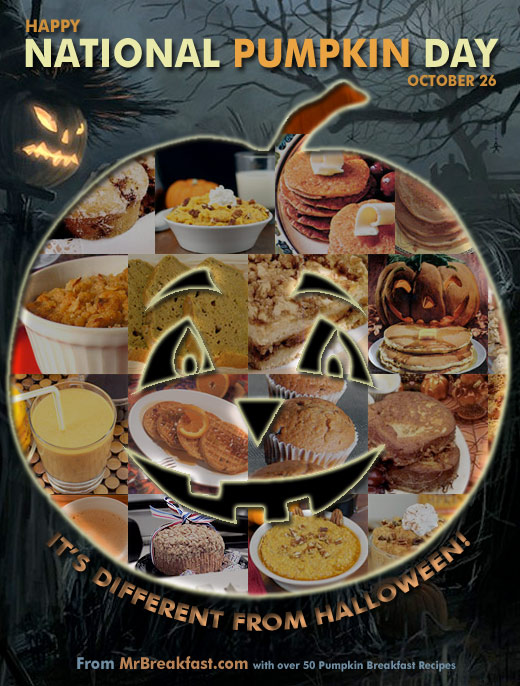 You Might Also Like: