Five Frighteningly Fun Halloween Breakfast Ideas

Here's a few frighteningly fun and fascinatingly freaky ideas to turn your October morning meals into Halloween Breakfast Extravaganzas. From kid-friendly fare as easy as making faces with fruit to more intricate recipes for pumpkin quick breads and baked goods, you're sure to find something here to make your breakfast spooky, kookie and delicious.
#1. Pumpkin Pancakes, Waffles And French Toast
Add some pumpkin puree and a few pinches of pumpkin pie spice to regular breakfast batters and you're in for a Halloween treat (this is not a trick).  Here's some recipes to try: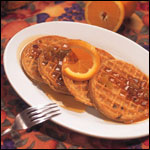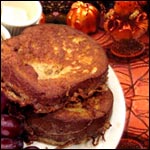 #2. Make Your Breakfast Look So Scary, It's Adorable
There's a ton of ways you can make your morning meal more monstrous.  A couple chocolate chips in misshapen pancakes make great ghosts.  Banana eyes and teeth made from apples can make your oatmeal a real scream.  Carve a grapefruit into a Jack O' Lantern and fill it with fruit… it's bewitchingly cute.  Here's a few ideas you might want to try: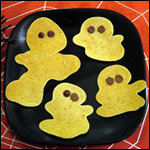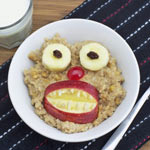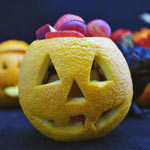 #3. Scare Away Doctors And Disease By Eating Healthy Pumpkin Hot Cereals
Did you know there's over 40 studies that indicate eating oatmeal can help reduce your risk of heat disease.  Oatmeal may also reduce your risk for type 2 diabetes and high blood pressure.  It's as if hot cereals are saying, "I vant to suck your blood… pressure down to healthy levels."  Here's some healthy hot cereals with the added benefit of tasty pumpkin: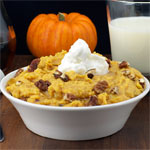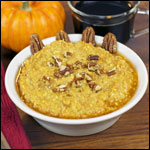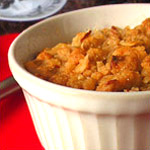 #4. Drink Some Pumpkin
We've all eaten pumpkin in some form or another, but have you every drunk it?  Here's two very different Halloween breakfast beverages: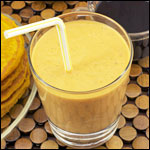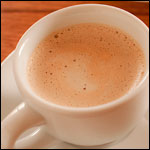 #5. Get Baked!
That heading might seem like an inside joke to reckless teenagers, but seasoned seasonal cooks know that Halloween is the official early start of holiday season cooking.  Satisfy your taste for pumpkin as you try these baked goods (maybe you'll find something you'll want to make again for Thanksgiving or Christmas!):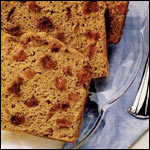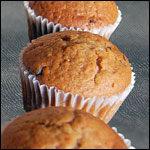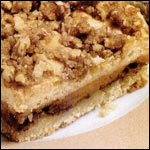 Sour Cream Pumpkin Coffee Cake
Halloween Pumpkin Pecan Pie Granola
For even more Halloween Breakfast Ideas, visit Mr Boooo… breakfast's Halloween Head Quarters.
Happy Halloween 2017!
You Might Also Like: