Recipe Showdown! Brown Rice Hot Cereals (Oatmeal Alternative)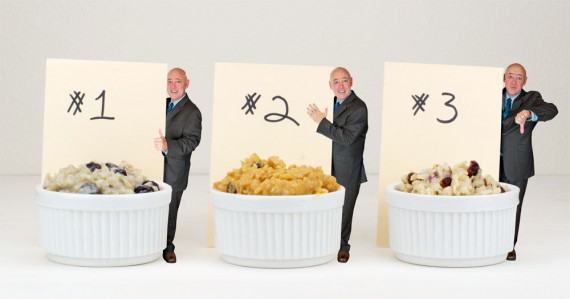 Today, we're pitting three recipes against each other.  It's a sizzling-hot brown rice hot cereal showdown.  The appeal of a brown rice hot cereal is that it's similar to oatmeal in health benefits and, to some degree, texture.  However, it's also similar to rice pudding in flavor and the way it's prepared.  Therefore, it's a hot breakfast that can remind some of an old-fashioned dessert.
It can be a welcome change for people who eat oatmeal regularly.  Those people understand the benefits of oats.  Now, they can get the same health benefits from brown rice and be able to mix up their breakfast routine.
Like oats, brown rice is a whole grain that's rich in fiber and antioxidants.  That fiber makes you feel full longer, promotes regularity and some studies suggest that it may lower your risk for colon cancer.  The important antioxidants are selenium and manganese.  Selenium is a trace mineral that may reduce your risk for cancer and heart disease while easing the symptoms of asthma and arthritis.  Manganese is a trace mineral which plays a major role in the synthesis of fatty acids.  Those fatty acids aid in production of good cholesterol and contribute to a healthy nervous system.
Need more reasons to eat brown rice?  Studies suggest it may also help reduce bad cholesterol, incidences of high blood pressure, risk of type 2 diabetes and even the formation of gallstones.
But the question remains… does brown rice taste good for breakfast?  Let's meet our challengers…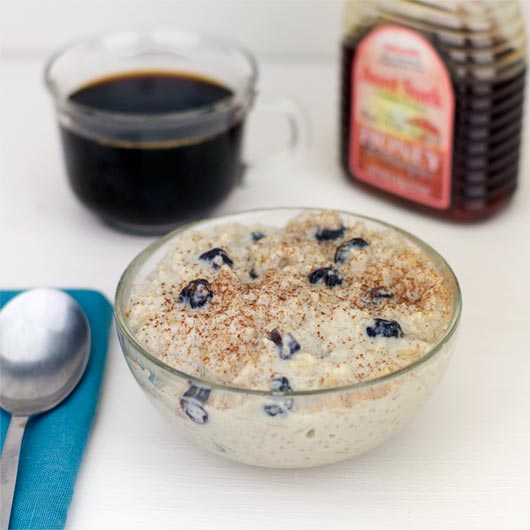 #1. Brown Rice Hot Cereal
Of our three contenders, this recipe is closest to a rice pudding.  Milk and an egg lend a custard element while cinnamon and vanilla are major flavors (as with a traditional rice pudding).  This hot cereal is sweetened with honey, however the amount of sweetener is a great deal less than in its dessert counterpart.  Will is be tasty and sweet enough to win?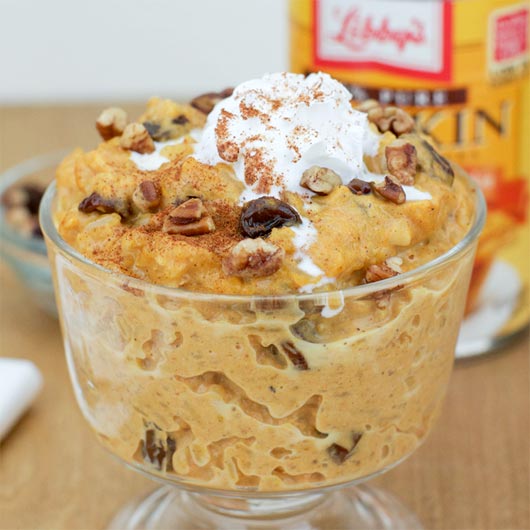 #2. Brown Rice & Pumpkin Porridge
This is the most complex of our competitors.  It has 10 ingredients and takes about 30 minutes to prepare.  It has the potential to be the most flavorful, but will it be worth the trouble?  It's also in danger of falling into a strictly seasonal taste category.  Will it work for any day, not just a holiday?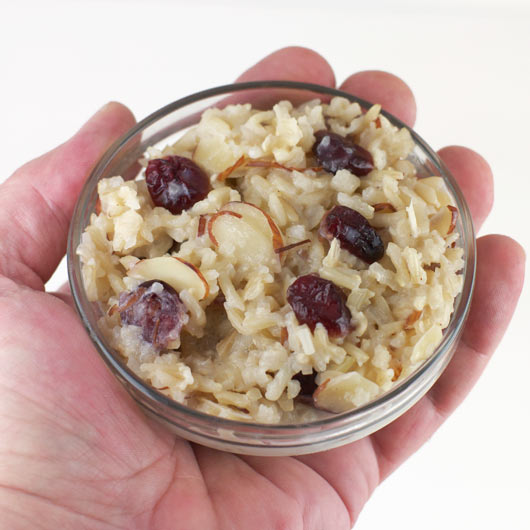 #3. Microwave Brown Rice Breakfast
This is the simplest of our challengers.  The instructions are to basically to throw all the ingredients in a bowl and microwave for a minute.  For ease of preparation, this recipe is looking good.  But as we learned from the tortoise and the hair, just because something is fast doesn't mean it's gonna win the race.  This recipe has the potential to be dud, just like that no-good, lazy rabbit in Aesop's Fables.
The Results
Let's start with the big loser.  The microwave cereal (#3) was really lame.  A minute in the microwave didn't soften the rice.  The flavors were fine, but the rice didn't absorb the flavors or much of the liquid.  It was like having firm rice in a milky vanilla soup.  That is technically a gruel, so #3 is eliminated from this competition.
And the winner is…
This was tough.  I loved both of the remaining hot cereal gladiators.  The pumpkin porridge (#2) was loaded with flavor.  It reminded me of the holidays, but I know I would enjoy it as much on the first day of Summer as I would on Christmas morning.
The Brown Rice Hot Cereal (#1) delivered on its promise that it would taste like rice pudding.  Honey is sweeter than sugar and what little there was turned out to be the perfect amount.  The dried berries in the recipe plumped and tasted fresh.  This recipe took 10 minutes less time to make than the pumpkin creation.
It was neck in neck, but I declare the winner of our first ever Brown Rice Hot Cereal Recipe Showdown to be… the aptly named #1… Hot Brown Rice Cereal!
Congratulations to all of our participants!  (Except for maybe #3.)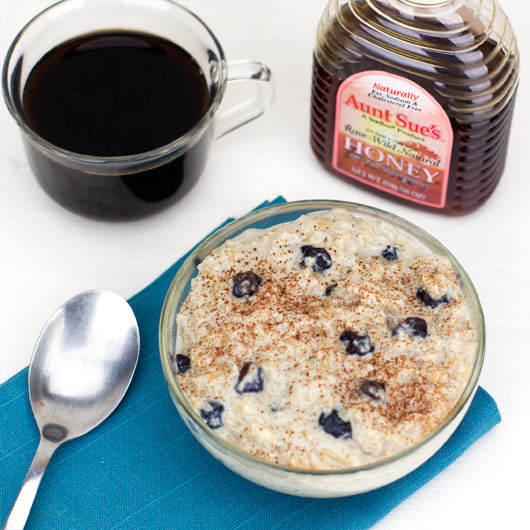 For more hot cereal recipes, visit the Oatmeal (and Similar) Recipe Section of MrBreakfast.com.
You Might Also Like: