How To Poach Eggs (Video And Cheat Sheet)
I'm really excited about a new technique that I've been using lately for poaching eggs.  It's a trick from the great Julia Child.  Usually, you add vinegar to simmering water which helps loose strands of egg white cling to the cooking egg. It's rare that the vinegar taste lingers, but when it does, there can be an unpleasant, unnecessary tinge of sourness in your finished dish.
Thanks to what I'm calling The Julia Child Pin Prick Method, I no longer use vinegar.  You bring the water to a full boil, prick one end of the egg with a pin and boil the egg in its shell for 10 seconds.  Then, reduce the heat to a simmer and poach as usual.
I've had fantastic luck with this technique, so I'm trying to spread the word.  I've just made a new cooking demonstration video (see above) and I've updated my article "How Do I Poach An Egg" with the information and included a cheat sheet which you can also find right here.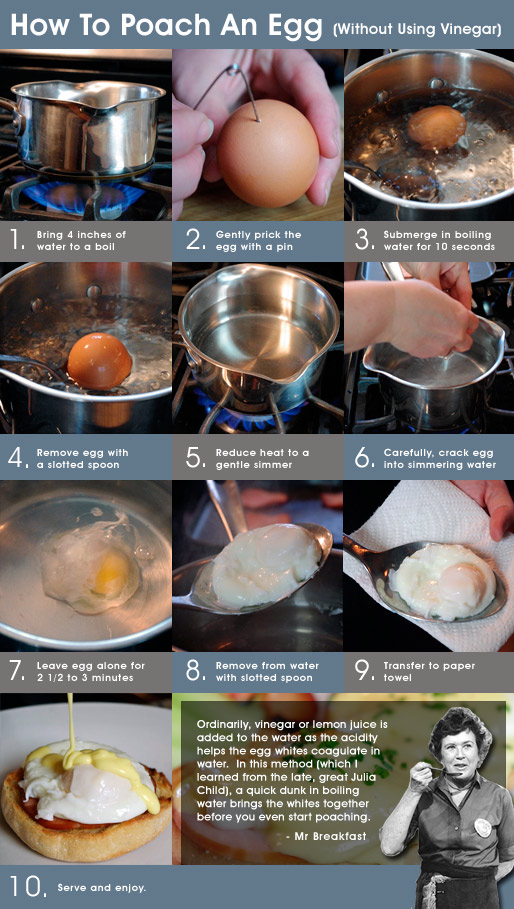 I hope you'll give this method a try.  Poached eggs are great on their own with some toast, but you might want to explore some interesting breakfast recipes that use poached eggs.  I've got that covered…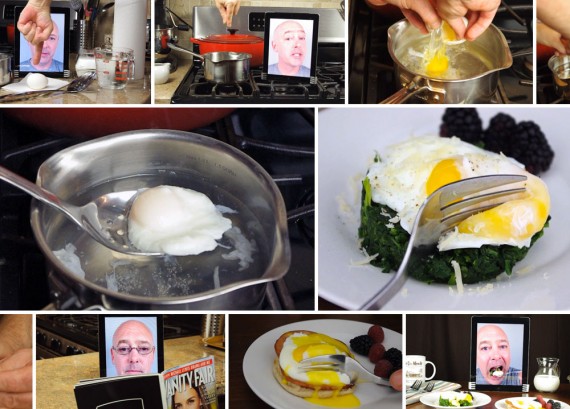 You might also want to try:
Happy poaching!
You Might Also Like: