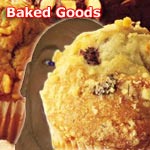 Whole Wheat Muffins
2 cups whole wheat flour
1 teaspoon baking powder
1 teaspoon baking soda
1/2 teaspoon salt
1/2 cup canola oil
1/2 cup maple syrup
1 teaspoon cinnamon
1 cup water
Mix all dry ingredients in large bowl. Next, combine wet ingredients in a bowl and then mix well with dry ingredients. Pour into prepared muffin pans and bake at 375 for 20 to 25 minutes.

Read the special comments for a great even-lower low-fat version.
Mr Breakfast would like to thank
nikkimack
for this recipe.
Comments About This Recipe
What do you think of Whole Wheat Muffins?
Overall Average Rating =

(out of 5)




From Dodie
I had trouble with crumbling getting the first one or two out of the muffin pan, so I let the rest of them cool about 20 minutes longer. Then they loosened and came out more easily.

Comment submitted: 2/23/2014 (#17325)



From Reggie
Add just a Tablespoon of ground flax (like the other comment said) and they hold together way better and they get even healthier.

Comment submitted: 9/18/2013 (#16535)



From sandwedge

Extremely easy recipe. I usually add 1/2 cup chopped nuts and 1/2 cup raisins. I have substituted sorghum syrup for the maple; both are outstanding.

Comment submitted: 12/24/2012 (#14990)



From Go-Go
Make these all the time. Substitute 1/2 cup low sugar applesauce for the oil and sugar free honey for the maple syrup. Can add nuts, chocolate chips or cran-raisins. Very tasty!

Comment submitted: 11/13/2012 (#14834)





From Tim_the_Bald (Team Breakfast Member)
Chocolate mocha version: 1 cup cold coffee left over from pot; 1/2 cup sugar-free chocolate syrup and 1/3 cup sugar-free chocolate chips.

Comment submitted: 10/27/2012 (#14792)



From alison
Love this recipe for a base. I use sugar free pancake syrup instead of maple syrup. I add a small tub of unsweetened apple sauce. More cinnamon, dried cherries, unsweetened coconut, pumpkin seeds and sunflower seeds, and chia seeds. They are amazingly versatile!

Comment submitted: 3/4/2012 (#13607)





From CLWillick (Team Breakfast Member)

Good solid recipe, does come out a tad bland but very easy to add your own touches. I like that they don't stick and they raise beautifully. Used agave instead of maple syrup on mine. A bit of honey butter for the plain version is awesome, though I think I'll try adding a bit more Christmas spicing to the next batch.

Comment submitted: 12/22/2010 (#11767)



From Relish
I am making these now. My first batch is cooling! I added some whole grain oats to the mix which originally came out a bit dry. I added a tad more oil and a bit more almond milk (sub. for water) which seemed to do the trick.

To add some personality, I included dried cherries, dark chocolate and flax seed - each muffin topped with a sprinkle of oats and flax seed.

Can't wait to taste!

Comment submitted: 11/28/2010 (#11637)



From Darn Good

Okay, I used honey instead of the maple syrup. Also I added a cup of blueberries, yumm. I think a little more cinnamon and a little more honey. But they are pretty darn good with butter melted on them.

Comment submitted: 9/21/2010 (#11267)



From Sassy
I made these and incorporated the comments from "Soul Beautiful" - right on. We enjoyed them very much.

Comment submitted: 7/5/2010 (#10836)





From Estella (Team Breakfast Member)

Please help. Can I omit baking soda? What is the purpose of baking soda?

Comment submitted: 3/4/2010 (#9969)



From Soul Beautiful
I do the recipe as is except I use honey instead of maple syrup. If you find that they are crumbling add 1 tablespoon of ground flax seeds. It's a widely used egg substitute in vegan baking.

Comment submitted: 2/22/2010 (#9885)



From Calliegirl56

Muffinmaniac - just put your muffins in about 5 minutes or less in the oven. Of course, according to how done the muffins are. The time in the oven will change. Well, hope you enjoy this tip!

Comment submitted: 2/16/2010 (#9754)



From muffinmaniac

Was delighted to find this recipe. However, when I baked them for about 25 minutes, they seemed to need a bit more time (perhaps it was my oven) but my main problem is that they are very crumbly. Is an egg missing to 'bind' the mix together? Would appreciate anyone's help, as I would like to use this recipe.

Comment submitted: 2/2/2010 (#9595)



From Teagans_mom
Not sure if you realize these are vegan! I love them and my 5 year old gobbled them up. That is the true test. Kid tested, mother approved. This recipe is a keeper.

Comment submitted: 1/31/2010 (#9579)



From Ms. Emo Cookie

Eh, since "Mr. Breakfast" reviews this I better say something nice... AWESOME RECIPIE DUDE!

Comment submitted: 1/24/2010 (#9533)



From Southern Chef
My fiancee and I decided to try this recipe out last feb. I have never seen a muffin recipe so unique. Since we are health freaks these really got our attention. I must say this is the only muffin recipe I use now. I am cooking a batch now as a matter of fact. I personally like to add simi sweet chocolate chips for a nice treat. Also rasins are great. Lastly for a slightly richer taste sub country crock spread for oil and add one teaspoon of vanilla extract. The skys the limit with this recipe! it gets the highest rate from us!

Comment submitted: 9/17/2009 (#8710)



From toby

I'd like to put more bran in my diet. Could I substitute half of the flour for bran? Any guesses on this idea? Thanks

Comment submitted: 8/25/2009 (#8596)





From frozendry (Team Breakfast Member)
Simple and yummy. I included the grated carrots, almonds and crushed Raisin-Bran on top. Makes for a fulfilling Sunday breakfast. I like my muffins a little sweeter though, so I added in some extra sugar (a tsp) and a dash of honey.

Wahoo. I'm definitely making these again.

Comment submitted: 4/12/2009 (#7952)



From weezer
I just tried this whole wheat muffin mix and loved it.

I've tried making other whole wheat muffins and they were awful, but this one is a great basic mix where you can add anything you like to suit your own taste. I used 1/2 the oil and 1/2 apple butter. I also added shredded carrots and shredded apples. It was very moist and healthy. My picky husband even loved it. Now we can have a healthy dessert without the guilt.

Louise

Comment submitted: 4/11/2009 (#7941)



View all 48 comments for this recipe.



---
Connect With Mr Breakfast: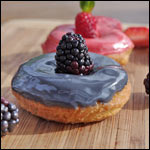 Berry Delicious Cake Donuts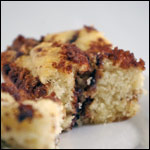 Cinnamon Flop (Coffee Cake)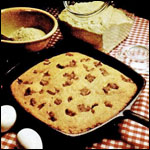 Bacon Spider Bread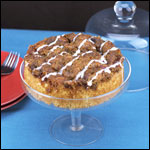 Strawberry Jam Coffee Cake

Our list of the best cereal premiums of all time.
Click here
.