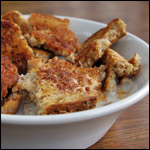 Milk Toast
4 slices of toast
4 pats of butter
1 tsp cinnamon and sugar
1/2 cup milk
Heat milk on low.
Butter toast as you usually would and sprinkle each piece with cinnamon and sugar. Tear the toast into bite-sized pieces and place in two cereal bowls.
Pour warm milk over toast pieces.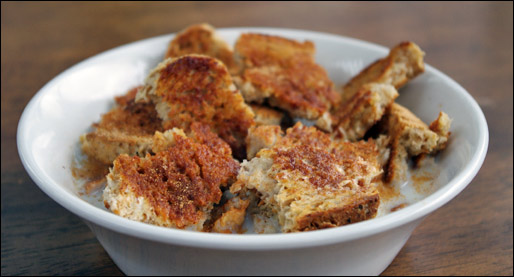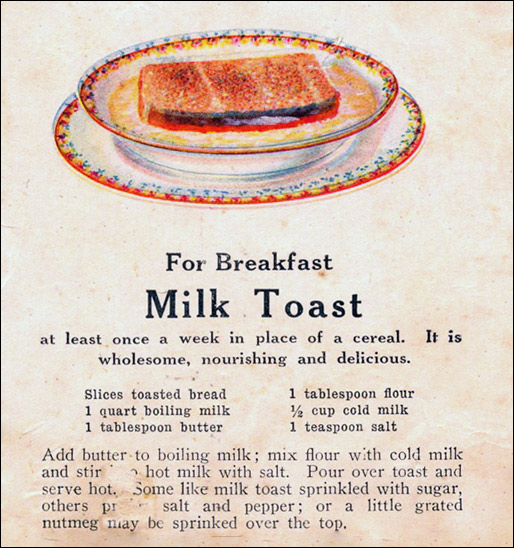 Here's an alternative version of Milk Toast where the toast is left whole and a little flour is added to the milk:
Vintage Milk Toast Recipe
- slices toasted bread
- 1 quart boiling milk
- 1 Tablespoon butter
- 1 Tablespoon flour
- 1/2 cup cold milk
- 1 teaspoon salt
Add butter to boiling milk; mix flour with cold milk and stir into hot milk with salt. Pour over toast and serve hot. Some like milk toast sprinkled with sugar, others prefer salt and pepper; or a little grated nutmeg may be sprinkled over the top.

In the early 1900s, Milk Toast was popular fare for children and the ailing. It is still popular today among poor families and singles.
Mr Breakfast would like to thank
Mr Breakfast
for this recipe.
Comments About This Recipe
What do you think of Milk Toast?
Overall Average Rating =

(out of 5)




From Saz
I used to have bread (not toast) with milk and sugar when I was a child a very long time ago!

Comment submitted: 8/22/2018 (#20615)



From BB Lanez
I loved it. I don't remember the butter and cinnamon. Just the sugar. Was a great breakfast when I was little.

Comment submitted: 7/3/2018 (#20590)



From GoingStrong70
I'm seventy and still eat this. My parents used to make when I was sick. I eat it anytime. Yes comfort food for sure. Brings back wonderful childhood memories.

Comment submitted: 5/24/2018 (#20573)



From Serial I/O
A great thing to eat when you feel lousy - I also like the Southern (USA) version which uses crumbled day-old cornbread.

Comment submitted: 4/5/2018 (#20544)



From Gordon2
My grandmother introduced me to milk toast when I was feeling under the weather. Toast with butter and sprinkled with generous amounts of cinnamon and sugar. Then warmed whole milk poured over it. I am 60ish now and still have a bowl some times. Good old memories of grandma.

Comment submitted: 3/18/2018 (#20538)



From Lady91

Grew up in the 30's and often had milk toast for supper. My brother and I really liked it.

Comment submitted: 1/25/2018 (#20512)



From Beth12
My mom used to make the toast in the oven (very dry and thirsty for the milk) and would use vanilla or lemon somehow to flavor the sweetened milk. I wish I knew what she used for the lemon. I don't remember butter, but maybe.

Comment submitted: 11/15/2017 (#20444)



From Nicole
I love this stuff! Best with homemade bread. We never put sugar or cinnamon on it, I bet that's delicious. My father made it for us at least once a week.

Comment submitted: 5/25/2017 (#20306)



From How-I-Do

OK, so no sugar! Just heat milk, careful not to boil. Add a pinch of salt. Toast bread slowly, to make like a crouton. Pour up hot milk, add a small amount of butter with black pepper. Break up one piece of crispy toast on top. And yes, it was usually for when we were sick. Very comforting!

Comment submitted: 1/7/2017 (#20169)



From Jules
We ate this as kids as part of our normal breakfast, not because we were sick. Buttered and sugared toast, with warm milk poured over. We called it "Captain Kangaroo Toast".

Comment submitted: 11/14/2016 (#20117)



From shorty
I ate it when I was sick as a child. At home now I like to use Italian or French bread for the toast - butter it and warm the milk add salt & pepper then pour the milk over the toast. Using a crusty bread is the best.

Comment submitted: 6/30/2016 (#19981)



From KAT

My mother used to feed this to us when we were sick. Only it was just a piece of toast with some warm milk poured over it. (She loved it; I hated it). When we were really ill we got a piece of toast with water poured over it - worst thing I ever had to eat. These versions are so much better.

Comment submitted: 5/30/2016 (#19957)





From Iflesner (Team Breakfast Member)

I have been fighting a tummy bug for several days now. My dad is 85 and just told me over the phone to make milk toast. He said to warm the milk on the stove, add nutmeg and pour it over two slices of toast sprinkled with sugar. His mom fixed it when he was growing up and my mom used to fix it for him when he didn't feel well. Anyone ever try it with nutmeg?

Comment submitted: 5/8/2016 (#19916)



From Emma
I remember my great grandmother making milk toast all the time, but I'm pretty sure she made it with buttered toast and a little warm milk over it. No sugar or cinnamon. I still make to this day and I'm in my 30's.

Comment submitted: 2/5/2016 (#19783)



From dave64
Toast and warm milk... that's all you need.

Comment submitted: 1/29/2016 (#19774)



From ReviewerLee

My mother's milk toast was simple... just warm milk with butter which we ladled over the toast then added a little salt and pepper. Yes, we had this mainly when we were feeling a little under the weather. Brings back delicious, warm memories.

Comment submitted: 12/28/2015 (#19719)



From Bfastfan64

Gross poverty food. Stop acting like it's delicious.

Comment submitted: 10/25/2015 (#19604)



From Robinanne
I am 59 and have eaten milk toast since I was a kid. My mom buttered toast, cut it into pieces and poured warm milk with a little more butter over it. I never thought to add sugar because I love the buttery taste.

Comment submitted: 9/20/2015 (#19552)



From justoldjim
I have eaten milk toast for 70+ years. I bring milk sweetened to taste almost to a boil and then add a little vanilla and toasted bread. Yum!

Comment submitted: 4/28/2015 (#19386)



From Mom Method
My mother used to make the thickened milk variety and added dried beef to it (no sugar). We all liked it!

Comment submitted: 4/16/2015 (#19367)



View all 104 comments for this recipe.



---
Connect With Mr Breakfast: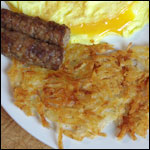 Crispy Hash Browns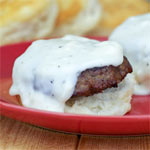 Country-Style Pepper Gravy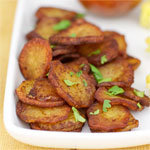 Cinnamon Potatoes

All you need to know. The basics and beyond!
Click here
.