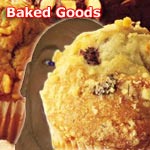 Cinnamon Muffins
1 and 3/4 cups all-purpose flour
1 large egg - beaten
3/4 cup milk
1/3 cup oil
1/4 cup sugar
3 teaspoons ground cinnamon
2 teaspoons baking powder
1/2 teaspoon salt
Preheat oven to 375 degrees F.
Prepare 12 muffin cups with grease or muffin papers.
In a large bowl, sift together flour, half of the sugar, salt and the baking powder.
In a separate medium bowl, stir together egg, milk and oil. Add egg mixture to the flour mixture. Stir just until moistened.
Fill muffin cups 2/3 full.
In a small bowl, mix together remaining sugar with cinnamon. Sprinkle over top of muffins.
Bake 25-30 minutes, or until a toothpick inserted in the center of a muffin comes out batter-free.
Note: To make cinnamon-raisin muffins, you can also add a half cup of raisins to the base batter.

These muffins are hearty and taste almost like biscuits. Don't expect them to be super sweet dessert-style muffins. Heaven with a pat of butter.
Mr Breakfast would like to thank
Stephanie
for this recipe.
Comments About This Recipe
What do you think of Cinnamon Muffins?
Overall Average Rating =

(out of 5)




From Carlisle
Was okay, a little plain... felt like it was missing something. Maybe next time... some chocolate chips and raisins.

Comment submitted: 8/2/2013 (#16235)





From izy135 (Team Breakfast Member)
I'm 11 and I made them myself. I chopped up apples and added them in the batter. They turned out amazing!

Comment submitted: 3/9/2013 (#15338)



From pullup
I also replaced the oil with butter (I used 1 stick of melted butter). Was good. Not the greatest, but good.

Comment submitted: 2/4/2013 (#15132)



From danish
I used melted (but cooled to room temperature) butter instead of oil. And I bumped up the sugar 2 Tablespoons - based on the other comments. They turned out very good. Not the best I've had, but everyone liked them.

Comment submitted: 9/30/2012 (#14474)



From jason t.
Replace the oil with 1/2 cup of melted butter and this recipe is okay... not the best... but pretty good.

Comment submitted: 2/2/2012 (#13516)



From pablo
Generally, it actually turned out pretty good. The middle was pretty moist but the outside came out a little hard. The batter was a little thick so the cinnamon didn't spread and parts of it wasn't sweet enough. What I did the second time is layer the batter and topping.

Comment submitted: 12/28/2011 (#13369)





From ashrob13 (Team Breakfast Member)
They were not bad but could use a little more sweetness. I should have read the reviews but it was not bad at all.

Comment submitted: 12/6/2011 (#13290)



From AKatieGirl
I read the comments before baking, and added all of the sugar and cinnamon (changed to 4 tsp instead of 3) to the batter, plus about a cup of raisins, a tsp of nutmeg, and 1/4 c of brown sugar. They are very moist with a subtle, sweet-but-not-too-sweet flavor. Before baking them, I sprinkled cinnamon-sugar on the top, and it helps even more. I'd be curious to add a little butter and some more brown sugar. With the additions, it made 12 muffins. I'm not sure how this recipe would be without all of the additions. With them, though, it's pretty decent.

Comment submitted: 1/19/2011 (#11947)



From hammsgrl
| | |
| --- | --- |
| Rating (out of 5): | |

Not inedible, but I was really hoping for them to be muffins like the title of the recipe instead of biscuits. Not sweet enough, and the topping doesn't help.

Comment submitted: 11/14/2010 (#11564)



From Saraah :)
| | |
| --- | --- |
| Rating (out of 5): | |

They were like biscuits. Me being 12, it was easy to make and my Mum LOVED them. But I personally really hated them.

Comment submitted: 10/9/2010 (#11357)





From callie789 (Team Breakfast Member)
All I have to say is... yum!!

Comment submitted: 9/18/2010 (#11249)



From randy k.
Great comments. Your really should add 2 teaspoons of cinnamon and 1/4 cup brown sugar to the batter. I also made a quick butter crumb topping. It was delicious. I agree that it would have been plain tasting without the changes.

Comment submitted: 8/2/2010 (#11007)



From Crunchy D.
I, too added more sweetness by placing a teaspoon of jam in the center of the batter before baking. It was a nice little surprise that added some much needed flavor. Hearty and tasty.

Comment submitted: 6/6/2010 (#10623)





From muffinluvr15 (Team Breakfast Member)

Here's a tip: if you follow the recipe exactly these will taste like rocks, bland, dull, rocks. I suggest putting sugar and cinnamon in the batter and baking them about half the suggested time. Also the word muffin is very misleading I would classify these as bicuits.

Comment submitted: 2/26/2010 (#9923)



From C. Verna
I liked the cinnamon muffins but it took a pat of butter on the warm muffin to make them taste great. They are a little plain without a topping.

Comment submitted: 2/11/2010 (#9680)



From jaidyn
Tastes good! -Jaidyn Phonrath

Comment submitted: 12/29/2009 (#9325)



From Katie
| | |
| --- | --- |
| Rating (out of 5): | |

I was really surprised how badly these turned out. There wasn't enough batter to fill my muffin cups halfway, and they were like rocks when they came out of the oven. Maybe if you mixed in the cinnamon sugar with the rest of the batter instead of using it as a topping they would taste better.

Comment submitted: 7/18/2009 (#8426)



From Baker Girl
The muffins turned out really tasty. However, I tweaked it:

Add just a tad more oil than usual.
Put 2 tsp of cinnamon in the batter and half a cup of brown sugar as well.
I coated the bottom of the cupcake pan with cinna-sugar and loaded the tops of the muffins as well. They turned out wonderful!

Comment submitted: 6/3/2009 (#8204)



From stallion
The batter was a little thick and it could use a pinch more cinnamon, but overall they were good muffins!

Comment submitted: 9/13/2008 (#6451)



From F. Student

I myself have not tried to make them but I'm doing this for a French project I think I'll get a good mark, I hope I do anyways, well I think I'll try to make me some - they sound really good!

Comment submitted: 5/20/2008 (#5317)



View all 38 comments for this recipe.



---
Connect With Mr Breakfast: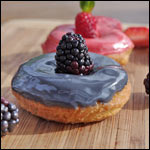 Berry Delicious Cake Donuts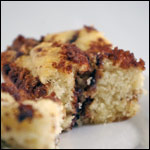 Cinnamon Flop (Coffee Cake)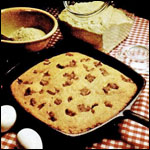 Bacon Spider Bread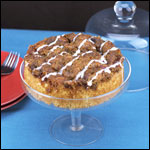 Strawberry Jam Coffee Cake

Check out our favorite vintage recipes from old magazine ads and recipe cards.
Click here
.