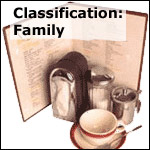 1923 N Peoria Rd.
Average Overall Rating:

Average Coffee Refill Rating:

Average Expense Rating:

Review by:
Salms-Grilnek
on 9/12/2013


I have followed Jungle Jim's from its beginnings as a push cart on the Old State Capitol Mall. The food is and has always been top drawer for quality and taste and bottom drawer for price. Breakfast available open to close. Wait staff are quick, friendly, and for the most part, easy on the eyes.
For a new taste treat try the cottage fries w/garlic-butter sauce to go along with with your eggs and meat. You'll never want plain hash browns again.
It's a working-man's place with a race-car theme reflecting the owner's many years driving race cars. But, it is also family, politician, and kid-friendly. You might even meet one of the local Circuit Judges sitting at the counter having breakfast or lunch. Or a former mayor.
Go there once and you will never be a stranger when you return - which you will, I predict.
Award Nomination:
Most Comfortable
Review #24568
Review by:
Richard62
on 2/11/2011


The Biscuits and Gravy are the best than I have eaten. I do wish that they would use real cream instead of the powered version. The Stuffed Peppers is very good also.
Award Nomination:
Best Service
Review #21999
Review by:
jt007
on 8/11/2010


I was looking for a new place and I found Jungle Jim's on this website. Nice waitress but terible place. Powered cream!!! An omlette without some kind of potatoes. Cold hard toast.I think this was a gas station turned into a dump. Stay away!!!
Award Nomination:
Hugest Dump
Review #20738
Review by:
krussell67
on 5/22/2010


Found Jungle Jim's on this website and decided to give it a try. I've been going to Bob Evan's for the past two and a half years, and was really looking for a new spot. Jungle Jim's turned out to be the best-kept secret for a great breakfast around here. The service was great, the food was way better than Bob Evan's, and it felt like a great family breakfast. I can't say enough how good the food was.
Award Nomination:
Best Breakfast Ever
Review #20098
Review by:
KRHYNEER
on 11/22/2008


Very good breakfast, good coffee, great hashbrowns, steak a little tough. Interesting interior and very friendly.
Award Nomination:
Best Bargin Breakfast
Review #15415
Review by: MrBreakfast.com Visitor on 2/24/2008


Best Biscuits & Gravy Ever.. Thanks Uncle Jim!
Award Nomination:
Best Breakfast Ever
Review #12899
Review by: MrBreakfast.com Visitor on 7/15/2007


Biscuits & Gravy are excellent, best in State. Fast service not fast food. Three or four kinds of potatoes, Definitely a breakfast place but they also have a very good noon meal. Johnny runs the place and Jungle Jim makes sure the front row of stools are in-place:) Jungle Jim owns the place and is a great guy but DO NOT let him know that. Just ask him if Johnny still owns the place:) They also recently and finally added a great cheeseburger. The eggs are perfect but the toaster needs some work. What's great about the place is that there is this constant jungle going on. The place is a soap opera, so stop in and watch the fun. Oh, and their lottery tickets taste great too:) The place has a race car theme but you can also learn the best rates for air-plane tickets to FL. All in all, it's probably the best breakfast place in Springfield, IL. This is one place where the owner supplies you with all the napkins you need, their right there on the tables/counter, all the refills you want and no packaged salt or pepper or sugar but from a real container; and your food is served quickly with quality. Also, great hand dipped milk-shakes. Make the effort to get there and you'll experience great service and quality food. Has always passed inspections, top notch.
Award Nomination:
Best Service
Review #10842
To write a review of your own for Jungle Jim's Cafe,
click here
.
Connect With Mr Breakfast:



Reviews submitted here are meant to pertain to breakfast only. While Mr Breakfast cannot vouch for the validity of each restaurant review, he feels pretty good vouching for the excellent character of the residents of Springfield, Illinois - who are primarily responsible for the review(s) you see above for Jungle Jim's Cafe.

I won't reveal #1, but I can tell you it's Gr-r-reat!
Click here
.