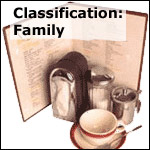 707 W. Marshall Ave.
Longview, TX 75601
Average Overall Rating:

Average Coffee Refill Rating:

Average Expense Rating:

Review by: MrBreakfast.com Visitor on 2/18/2013


Great food. Best coffee in town, great service and wonderful environment. Try the Texas waffle and go in hungry. Burgers are good too.
Award Nomination:
Most Comfortable
Review #24230
Review by: MrBreakfast.com Visitor on 4/1/2011


Just moved into Longview and after work wanted a bite to eat, somewhere i could sit down and dine. Well it was thursday night at 2:30 am and the place was packed with fresh out of the bar Drunks! There was one waitress! Now these drunks, 30 of them, were LOUD, VULGUR, in and out of the place smoking and fighting! Yes the worst of the group were the women. Let's just say the KOA Campground and trailer parks were empty and at the waffle shop! The poor waitress, the manager did nothing to try and put a stop to their discusting behaviors, because she was scared! The food was ok but the late night Jerry Springer Free dinner show was something I wont go back to experience again!
Award Nomination:
Hugest Dump
Review #22282
Review by: MrBreakfast.com Visitor on 10/5/2009


best ham in town everything else needs work prices a little to high service slow coffee way to strong it can walk if it had legs
Review #18209
Review by:
squirealan
on 4/5/2008


ok this is 2008 and I ate there about 10-12 years ago, full of cigarette smoke (and I smoked back then) slow service average to low quality food. but may be worth a try again ?? At least I quit somking and the City of Longview banned it in all restaurants a few years back
Review #13258
Review by: MrBreakfast.com Visitor on 1/27/2008


Was hoping for good things after reading the last review. I thought it was almost impossible to make breakfast bad but I was wrong. Could'nt get our hamburger steaks cooked anyway but well done, which means dry. Also the hashbrowns, literally, had oil dripping off them. Should of gone to waffle house instead of The Waffle shoppe of Texas.
Award Nomination:
Biggest Ripoff
Review #12573
Review by:
nataliegilg
on 2/19/2007


Best Service & food!! Great positive environment!!
Award Nomination:
Best Service
Review #9672
To write a review of your own for Waffle Shoppe of Texas,
click here
.
Connect With Mr Breakfast:



Reviews submitted here are meant to pertain to breakfast only. While Mr Breakfast cannot vouch for the validity of each restaurant review, he feels pretty good vouching for the excellent character of the residents of Longview, Texas - who are primarily responsible for the review(s) you see above for Waffle Shoppe of Texas.

May the force of breakfast be with you.
Click here
.